Press Statement
Journalist attacked and injured in West Nepal
13 Nov, 2018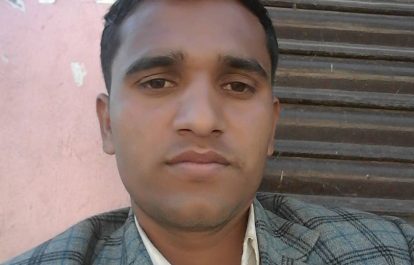 A dozen cadres of ruling Nepal Communist Party (NCP) attacked journalist Lokendra Khanal of Nagarik daily in Rukum district in west Nepal on November 9. The International Federation of Journalists (IFJ) joins its affiliates the Federation of Nepali Journalists (FNJ) and the Nepal Press Union (NPU) in condemning the attack on Khanal and demands immediate action against the perpetrators.

Lokendra Khanal was attacked by a dozen assailants with knives while on his way to a religious ceremony at Magma of Bafiyakot in Rukum on the evening of November 9. Khanal, also the secretary of district chapter of NPU, sustained injuries to his head and needed a few stitches during treatment.
Police has made no arrest in connection to the case.
Ramesh Bista, the FNJ General Secretary, said: "The attack shows that weak situation of journalist safety in the country; and the FNJ strongly condemns the incident to weaken and instill fear on journalists."
Ajaya Babu Shiwakoti, the NPU General Secretary, said: "The incident is an example of a state-sponsored attack. The NPU demands immediate arrest of the perpetrators to punish them."
The IFJ said: "The IFJ strongly condemns the attack on journalist Lokendra Khanal in Rukum, Nepal during the festival of Tihar. Such attacks, especially by the cadres of the ruling party, weakens shows the lack of government commitment to press freedom and journalist safety. The police inaction in the case of the attack on the journalist is unacceptable. The IFJ urges Nepal government to immediately mobile security force to arrest the perpetrators and punish them."
Written By

IFJ Asia-Pacific
The IFJ represents more than 600,000 journalists in 140 countries.
For further information contact IFJ Asia-Pacific on +61 2 9333 0946
Find the IFJ on Twitter: @ifjasiapacific
Find the IFJ on Facebook: www.facebook.com/IFJAsiaPacific
Comments