Press Statement
Journalist bashed to death in Andra Pradesh
28 Nov, 2014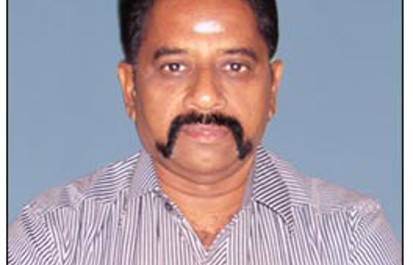 The International Federation of Journalists (IFJ) and it's affiliate the Indian Journalists Union (IJU) condemn the brutal murder of a senior journalist in Guntur of Andra Pradesh, in south eastern India on early hours of Wednesday, November 26.
MVN Shankar, 53, a reporter working for a Telagu daily, Andra Prabha, was attacked by three unidentified assailants with iron rods and sticks late Tuesday night, November 25 in front of his residence at Chilakaluripet town. He succumbed to the injuries a day later at a government hospital.
An IJU affiliate Andhra Pradesh Union of Working Journalists (APUWJ) and Andhra Pradesh Newspaper Employees Federation also strongly condemned the murder.
In a statement IJU Secretary – General Devulapalli Amar, APUWJ President D Somasundar, General Secretary IV Subba Rao, APNEF President Ambati Anjaneyulu and Press Council of India member K Amarnath said Shankar was killed for his reportage against mafia of illegally selling rationed essential items supplied through Public Distribution System in black market.
Shankar, the honorary president of the local press club, had written a series of stories exposing scams in public distribution system. He even lodged a complaint with Guntur police seeking action against errant food dealers. He is said to have provided police with a list of dealers involved in selling subsidized food items.
The IFJ has learned that the home minister, Nimmakayala China Rajappa, has directed the police to form a special team to nab the offenders promising justice to the family of the victim.
The journalist is survived by his wife and a daughter. The IFJ and the IJU express condolences to the family of the deceased journalist.
IFJ Asia Pacific acting director Jane Worthington said: "The murder of a journalist who had been active in exposing misconduct of businessmen is highly condemnable act. It's a great loss to journalism."
The IFJ added: "We demand the prompt arrest and investigation on the attack so as to ensure that there is no chilling effect on journalism in the region and deliver justice to the deceased journalist and his family."
Written By

IFJ Asia-Pacific
The IFJ represents more than 600,000 journalists in 140 countries.
For further information contact IFJ Asia-Pacific on +61 2 9333 0946
Find the IFJ on Twitter: @ifjasiapacific
Find the IFJ on Facebook: www.facebook.com/IFJAsiaPacific
Comments