Press Statement
Journalist confirmed among the dead in Nepal earthquake
04 May, 2015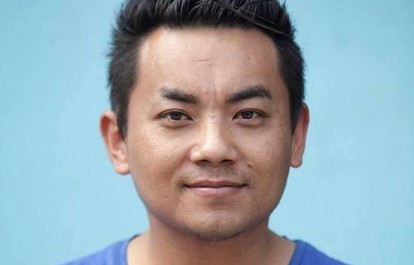 The International Federation of Journalists (IFJ) and its affiliates the Federation of Nepali Journalists (FNJ), the Nepal Press Union (NPU) and the National Union of Journalists of Nepal (NUJ) send condolences to the family of Suman Bomjan, a journalist confirmed among the lives lost in in the Nepal earthquake on April 25.
The IFJ and its Nepali affiliates call on the journalist's employer to give all necessary support to his family at this time of loss. He is survived by his parents who were dependent on his earning and three siblings.
Bomjan, 30, a sports journalist with state-owned Nepali daily Gorkhapatra, had been missing since the earthquake. His body was recovered from the rubble of his house at the Bhotahiti Galli of Kathmandu on Saturday, May 2. A stringer for the state media for three years, he had earlier worked for Nepal FM and media in his hometown of Makwanpur, where he also chaired the Nepal Sports Journalists Forum's (NSJF) district coordination chapter.
According to NSJF, Bomjan was assigned to cover football matches on the day of earthquake. But the earthquake struck at 12:51pm, trapping him inside his home.
The April 25 earthquake was 7.9 magnitude, and also killed Govinda Prasad Dulal, 58, father of FNJ Central Committee member Madhav Dulal in Kavre district.
The IFJ said: "The IFJ is saddened by the confirmation of the death of journalist Suman Bomjan in the devastating earthquake that has taken the lives of so many in Nepal. Across the country, the media has been hit hard by this disaster and in its capacity to report through challenging conditions. The full extent of the damage and loss is yet to be fully understood."
Many Nepali journalists became homeless after their houses were damaged in the earthquake. Newspapers ceased publications for brief periods and around a dozen radio stations were forced off the air. Many media, including Nepal's biggest outlet Kantipur, are currently operating from temporary houses.
The IFJ is assessing the situation for the Nepal's and liaising with the media community to ascertain support and assistance needed. The FNJ has mobiled its chapters and associated to assist in rescue and relief of journalists and media organisations, as well as establishing a help desk. For those needing a assistance please contact – [email protected] or call 01-4112763/4112673. For support you can also contact FNJ office secretary Sheshraj Khatiwada (9841360709) for any kind of support or Khyam Chapagain (9841594824) for residence assistance.
Written By

IFJ Asia-Pacific
The IFJ represents more than 600,000 journalists in 140 countries.
For further information contact IFJ Asia-Pacific on +61 2 9333 0946
Find the IFJ on Twitter: @ifjasiapacific
Find the IFJ on Facebook: www.facebook.com/IFJAsiaPacific
Comments