Press Statement
Journalist hacked to death in Bangladesh
26 Dec, 2015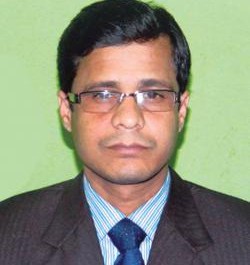 The International Federation of Journalists (IFJ) condemns the murder of 30-year-old journalist Mashiur Rahman Utsho on Wednesday, December 23 in Rangpur city in Bangladesh.
Utsho was a staff reporter at the Juger Alo daily.
On 23 december in the evening, unidentified assailants hacked Utsho to death after tying him to a tree in an isolated place in Dharmadas area on Dhaka-Rangpur Highway.
Police officers recovered the body on 24 December and confirmed that the death was the result of a planned murder with killers hitting the journalist with sharp weapons in the head and hands. The police is trying to recover the cell phone, motorbike and digital camera the killers took away from the slain journalist.
The motive behind the killing is yet to be ascertained. Utsho's colleagues said he might have been murdered for writing regularly on drug peddling following which law enforcers busted some dens of drug peddlers and traders. On 24 December, Utsho's newspaper published his report on how narcotics department was struggling to control drug peddlers due to lack of human resources.
The journalist was the breadwinner of his family since his father, an employee of a private firm, became paralysed a few years before and lost his job.
The Bangladesh Manobadhikar Sangbadik Forum (BMSF) has condemned the killing and demanded immediate arrest and punishment of the killers.
The IFJ said: "We strongly condemns the cold-blooded murder of journalist Mashiur Rahman Utsho in Rangpur, Bangladesh. This journalist has been a voice against the drug peddlers in the Rangpur and we demand authorities in Bangladesh to complete a full investigation into his death and to bring his killers to justice."
Written By

IFJ Asia-Pacific
The IFJ represents more than 600,000 journalists in 140 countries.
For further information contact IFJ Asia-Pacific on +61 2 9333 0946
Find the IFJ on Twitter: @ifjasiapacific
Find the IFJ on Facebook: www.facebook.com/IFJAsiaPacific
Comments