Press Statement
Journalist killer sentenced to life imprisonment in Peshawar, Pakistan
17 Mar, 2016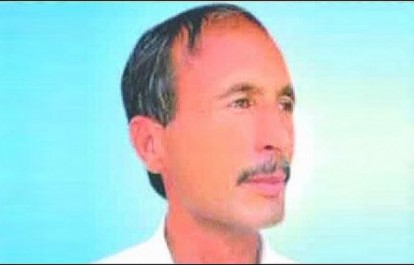 The International Federation of Journalists (IFJ) joins the Pakistan Federal Union of Journalists (PFUJ) in welcoming the conviction in the 2013 murder case of a journalist in Khyber Pakhtunkhwa in northwest Pakistan.
Today, March 16, the District and Sessions Court in Karak district of Pakistan convicted Aminullah of the murder of Jang Group journalist Ayub Khattak. Aminullah was sentenced to life imprisonment and fined 5 million rupees (USD50,000) for the 2013 murder. Aminullah's brother, Khood Niaz, was acquitted after he was accused of being an accomplice.
Khattak was killed on October 11, 2013 when Aminullah fired shots at the journalist near his residence in Takht Nusrati area. The murder was linked to Khattak's reporting in Karak Times about drug business in the area in which Aminullah was involved. Aminullah had threatened Khattak prior to the murder.
Aminullah's conviction is only the third in Pakistan, where the IFJ has recorded over 100 journalist murder cases since 2000.
The PFUJ said: "We welcome the verdict and believe that all slain journalists of Pakistan should get the justice. The state should ensure that the murders are investigated properly, and the murderers brought to the book."
The IFJ said: "The conviction is a step towards reigning in the culture of impunity for crimes against journalists in Pakistan. The IFJ welcomes the conviction and supports the efforts by the Pakistan government and authorities to end the culture of violence and impunity. However more than 100 slain journalists' families still await the justice and the Pakistan government should do everything possible urgently for delivering the justice."
The two other cases of journalist murders where convictions have been made, are that of American Wall Street Journal journalist Daniel Pearl, killed after kidnap in 2002, and Geo TV reporter Wali Khan Babar, shot dead in 2011.
Written By

IFJ Asia-Pacific
The IFJ represents more than 600,000 journalists in 140 countries.
For further information contact IFJ Asia-Pacific on +61 2 9333 0946
Find the IFJ on Twitter: @ifjasiapacific
Find the IFJ on Facebook: www.facebook.com/IFJAsiaPacific
Comments