Press Statement
Journalist missing after investigative report
07 Aug, 2015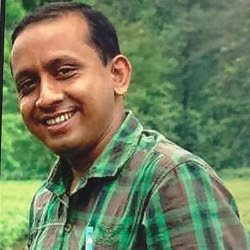 The International Federation of Journalists (IFJ) and its affiliate the Indian Journalists Union (IJU) express serious concern following the disappearance of Indian journalist Chayan Sarkar in West Bengal.
The IFJ and the IJU demand urgent action by the authorities to investigate the disappearance and the deteriorating safety situation for media workers across India.
Sarkar, the Alipurduar district correspondent of the Uttar Banga Samvad daily, was last seen on Sunday, August 2. His disappearance is believed to be linked with an investigative report he published on July 28, regarding unofficial payments to guarantee admissions into graduation courses to colleges in Alipurduar. After the reports were published Sarkar received threats and supporters of the state's ruling party held a demonstration out the front of his home.
On August 2, Sarkar received a phone call at 7.30pm and went out. He was last seen near Salsalabari railway station. His motorbike was recovered that night near Salsalabari market with his wallet and ID card in a nearby bush. His phones are still missing and switched off.
In a statement, the IJU President S N Sinha, Vice-President Ambati Anjaneyulu and Secretary-General Amar Devulapalli expressed concerns that Sarkar's life may be in danger as he might have been abducted.
The IJU said: "It is strange that no clue is available on the missing of the journalist even after four days raises questions over the investigation process, notwithstanding the assertions of state government spokespersons that the police are conducting a special drive to trace him."
The IJU noted that some local leaders of the ruling party had threatened the journalist after his exposé of the scam. The IJU criticized the involvement of leaders of the ruling party in the disappearance.
The IJU leaders urged the Press Council of India (PCI) to immediately intervene and direct the West Bengal government to take immediate steps to find the missing journalist.
The IFJ said: "The IFJ is seriously concerned by the disappearance of Chayan Sarkar and demands immediate action. The IFJ also condemns the government inaction to provide security to Sarkar prior to his disappearance following the threats and demonstration against him."
The IFJ added: "The number of threats and attacks on journalists has sharply risen in India in recent months, and the IFJ urge the Indian government to take necessary steps urgently to ensure journalists' safety."
Written By

IFJ Asia-Pacific
The IFJ represents more than 600,000 journalists in 140 countries.
For further information contact IFJ Asia-Pacific on +61 2 9333 0946
Find the IFJ on Twitter: @ifjasiapacific
Find the IFJ on Facebook: www.facebook.com/IFJAsiaPacific
Comments