Press Statement
Journalist shot dead in Balochistan
29 Jun, 2015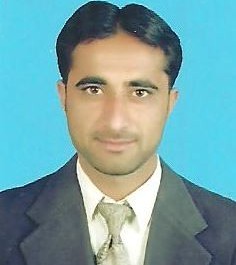 The International Federation of Journalists (IFJ) deplores the brutal murder of a Pakistani journalist in Jaffarabad in Balochistan province on Sunday June 28.
The IFJ calls on the Pakistani government to take immediate action to bring the assailants to justice and end the culture of impunity in Pakistan.
Zafarullah Jatak was asleep when unidentified gunmen forced their way into his home and opened fire. Jatak was killed instantly and the assailants fled the scene. Zafarullah Jatak was working as a correspondent for the Quetta-based, Urdu language daily, Intekhab when he was murdered.
Police are yet to ascertain the motive behind the targeted killing and have registered a case against the unknown accused. No group has claimed responsibility for the attack. On Sunday, June 29, journalists in Shikarpur in Sindh province staged a protest against the killing of Jatak and called on the government to take action, saying they had failed to protect journalists in Pakistan.
The IFJ said: "We condemn this brutal killing which serves as a reminder for the challenging situation that Pakistani journalists face every day. The IFJ calls on the Pakistan government to take immediate action to bring those responsible to justice and implement necessary changes to end the culture of impunity in Pakistan."
Zafarullah is the first journalist to be murdered in Pakistan this year. In 2014, 14 journalists and media staffs were killed in Pakistan making it the most dangerous country in the world for journalists.
Written By

IFJ Asia-Pacific
The IFJ represents more than 600,000 journalists in 140 countries.
For further information contact IFJ Asia-Pacific on +61 2 9333 0946
Find the IFJ on Twitter: @ifjasiapacific
Find the IFJ on Facebook: www.facebook.com/IFJAsiaPacific
Comments