Press Statement
Journalist shot dead in western Afghanistan
17 Oct, 2016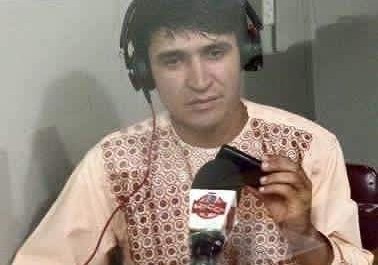 The International Federation of Journalists (IFJ) joins its affiliate the Afghan Independent Journalists Association (AIJA) in condemning the murder of a journalist in Qalat of Zabul Province in western Afghanistan on Sunday, October 16. The IFJ demands immediate action from the Afghan government to ensure justice to the slain journalist.
Yaqub Sharafat, senior provincial reporter for the state-run Radio Television Afghanistan (RTA) was shot dead by unknown armed men in Rasala area of the provincial capital Qalat. He sustained serious gunshot injuries and died on the way to the hospital. The police has begun its investigation but is yet to arrest anyone. No group has claimed responsibility for the killing.
Rahimullah Samandar, AIJA president, said in a statement: "The AIJA is shocked and saddened by the news of the killing of Yaqub Sharafat in Zabul Province. We demand serious action from the Afghan government to arrest those responsible for the killing and bring them to justice."
The AIJA also called upon international media support organisations to back AIJA's call for action from the Afghanistan government to take concrete measures for safety and security of journalists.
The IFJ notes that Sharafat is the eleventh journalist and media worker to be killed in Afghanistan in 2016. Seven media workers were killed in a deadly bomb attack on a staff bus of a private channel in Kabul in January; a senior journalist was shot dead in Nanaghar province in February and two journalists for the National Public Radio – an Afghan and an American – were killed in Helmand in June.
Anthony Bellanger, the IFJ general secretary said: "The IFJ joins AIJA in demanding immediate action from the Afghan government in the case and urgent measures to protect journalists from attacks. We sadly note that despite repeated commitments from the Afghan government including a Presidential Decree to protect journalists, the safety and security of journalists remain fragile and the situation has not improved much."
The IFJ express condolences to the family, friends and colleagues of Yaqub Sharafat.
Photo: Yaqub Sharafat who was murdered on Sunday, October 17. Credit: AIJA
Written By

IFJ Asia-Pacific
The IFJ represents more than 600,000 journalists in 140 countries.
For further information contact IFJ Asia-Pacific on +61 2 9333 0946
Find the IFJ on Twitter: @ifjasiapacific
Find the IFJ on Facebook: www.facebook.com/IFJAsiaPacific
Comments