Press Statement
Magazine editor among disappeared activists in Pakistan
13 Jan, 2017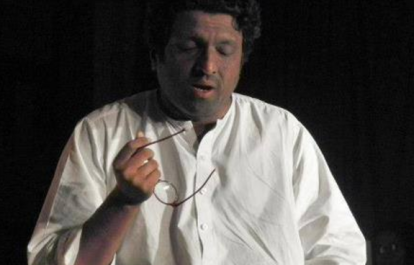 The International Federation of Journalists (IFJ) joins its affiliate the Pakistan Federal Union of Journalists (PFUJ) in expressing serious concern over the disappearance of a magazine editor and other activists in Pakistan. The IFJ urges the Pakistan government to urgently investigate all cases of recent enforced disappearances and safely free the activists.
Salman Haider, also known as Sallu Bhai, a blogger and one of the editors of Tanqeed, a quarterly magazine of politics and culture, was reportedly abducted from Islamabad on January 6. On the evening before his disappearance, Haider was out with his friends and was supposed to come home at 8pm. When he did not return by 10pm, his wife called but his phone went unanswered. She later received a text message telling her to pick up his car from Koral Chowk.
Haider, also a renowned poet, human rights activist and lecturer at Fatima Jinnah University, is among nine activists reported missing in the first week of 2017. Others missing were reportedly bloggers and active on social media, some of who maintained leftist secular views.
The Tanqeed in its appeal for his recovery wrote: "The Tanqeed editorial team is shocked to learn about the disappearance of one of our own: Salman Haider, a famed Urdu poet, a large-hearted editor, a thoughtful scholar, and a committed activist… Haider has been a fixture on Tanqeed's team, spending countless hours translating, revising and editing Urdu articles in addition to penning his own Urdu blog. In a prescient poem written nearly six months ago and published on his blog, he spoke of his friends' disappearances and predicted that it may, one day, be his turn."
The IFJ said: "The IFJ is seriously concerned about the disappearances of activists including magazine editor and blogger Salman Haider. The disappearances show an alarming trend of targeting the champions of freedom of expression and intolerance towards critical voices. Such incidents weaken democracy and have a chilling effect on those who express themselves independently including journalists and bloggers. The IFJ urges the Pakistan government to urgently take action to ensure the safe recovery of Haider and other activists."
Photo credit: Tanqeed magazine
Written By

IFJ Asia-Pacific
The IFJ represents more than 600,000 journalists in 140 countries.
For further information contact IFJ Asia-Pacific on +61 2 9333 0946
Find the IFJ on Twitter: @ifjasiapacific
Find the IFJ on Facebook: www.facebook.com/IFJAsiaPacific
Comments