Press Statement
Media crackdown in Chhattisgarh, India continues: Two journalists arrested
29 Mar, 2016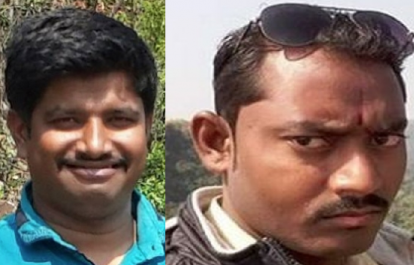 The International Federation of Journalists (IFJ) joins its affiliate the National Union of Journalists (India) (NUJI) in strongly criticising the arrest of two journalists in less than a week in conflict-ridden Bastar, Chhattisgarh in central India. The IFJ demands the immediate release of the two journalists, and an end to the media crackdown in Chhattisgarh.
On March 26, Deepak Jaiswal, a journalist for local Hindi newspaper, Dainik Dainadini, was arrested while he covered the proceedings at the district court in Dantewada, Bastar. Jaiswal was covering the proceedings against another journalist, Prabhat Singh. Singh, a reporter with local Hindi paper, Patrika, was arrested on March 22 over posts he made in a social media group on WhatsApp mocking a senior police officer. Singh was arrested under Section 67 of India's Information Technology Act following complaints of the messages he had posted. Singh faced court on March 22, where he was ordered into police custody until March 30.
According to reports, both journalists are known for their critical reporting. In March 2015, they both published a report detailing how teachers at a Dantewada school were helping students cheat exams. Complaints were filed against the journalists by the school, which claimed that the two journalists entered the school without the principal's permission, manhandled staff and demanded money from them.
Jaiswal and Singh, in addition to his other charges, have been charged with trespassing, obstructing public servants from discharging their duty and assault against a public servant. The bail application for both journalists has been denied.
The IFJ said: "The systematic decline of press freedom and journalist safety in Chhattisgarh, India is a growing concern and immediate action needs to be taken to end the crackdown on the media. The IFJ calls on the Indian authorities to immediately release Deepak Jaiswal and Prabhat Singh and end the harassment of the state's media."
Following the arrests of Singh and Jaiswal, several local journalists have vowed not to report on stories relating to the police or Maoists, noting that if they cannot report objectively, they would rather not report, nor are they able to guarantee their safety anymore.
In 2015, Santosh Yadav and Somaru Nag were arrested in the Bastar region of Chhattisgarh for having links to Maoist rebels. In December 2015, Jaiswal and Singh were at the forefront of state-wide protests calling for the release of Yadav and Nag. The IFJ joined a number of international human rights and press freedom organisations also calling for the release of the journalists. 
Written By

IFJ Asia-Pacific
The IFJ represents more than 600,000 journalists in 140 countries.
For further information contact IFJ Asia-Pacific on +61 2 9333 0946
Find the IFJ on Twitter: @ifjasiapacific
Find the IFJ on Facebook: www.facebook.com/IFJAsiaPacific
Comments