Press Statement
Pakistan: Murder suspected in journalist hanging death
30 Apr, 2020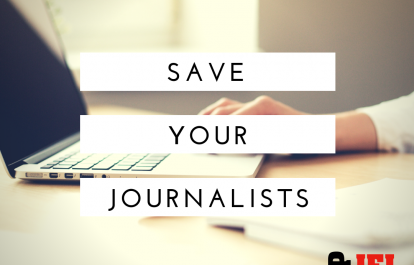 Local journalist Saeed Qaisar Inphool Nagar was found hanging in a building in the Kasur district, 40 km from Lahore on April 29. He had been missing since April 27 and was found dead two days later. The International Federation of Journalists ( IFJ)  joins with its affiliate, the Pakistan Federation Union of Journalists (PFUJ), in condemning the alleged murder.
The PFUJ allege the murderers tried to stage  Qaisar's death as a suicide by hanging. The police have registered the case and started investigations but have yet to determine whether the death was a homicide or a suicide. The authorities are waiting for a post-mortem report.
PFUJ president GM Jamali and Secretary General Rana Muhammad Azeem have strongly condemned the killing of another media worker. "We demand the authorities capture the culprits and put them behind the bars. We also demand that the government provide security to the journalists to stop such recurring incidents."
The PFUJ has sent their condolences to the family of Saeed Qaisar and assured them of support as they pursue the case.
IFJ said: "The IFJ strongly condemns the alleged murder of media worker Saeed Qaisar. Pakistan is one of the world's most dangerous countries for journalists, and ongoing impunity makes the situation all the more precarious. The IFJ urges Pakistan authorities conduct a thorough investigation into Qaisar's death to ensure justice is done."
Written By

IFJ Asia-Pacific
The IFJ represents more than 600,000 journalists in 140 countries.
For further information contact IFJ Asia-Pacific on +61 2 9333 0946
Find the IFJ on Twitter: @ifjasiapacific
Find the IFJ on Facebook: www.facebook.com/IFJAsiaPacific
Comments