Press Statement
Nepal: Article disappears from Kathmandu Press website
06 Apr, 2020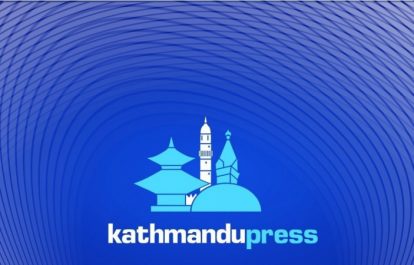 A Kathmandu Press article highlighting an alleged scam involving high level government employee and the sons of the defence minister and the prime minister's chief advisor was removed from the Kathmandu Press website without their approval. The International Federation of Journalists (IFJ) and its affiliates, the Nepal Press Union (NPU) and Federation of Nepali Journalists (FNJ), condemn the illegal removal of the news story and call on the Nepal government to investigate the incident.
Shiran Technologies who developed the Kathmandu Press website removed the article on April 1 citing immense pressure from 'above'. The article, first published on March 31 alleged the prime minister, KP Sharma Oli's IT consultant, Ali Asgar, the son of Oli's chief advisor Bishnu Rimal and the son of the defence minister Ishwar Pokhrel were involved in a controversial medical equipment purchase contract to a company without any competitive bidding. The Nepal government scrapped the agreement to purchase medical equipment the day the article was removed.
Although Kathmandu Press warned the company to not remove the story, Shiran Technologies removed the article and disabled the site for two hours between 2pm – 4pm on April 1. According to a My Republica news article, it is alleged Biswas Dhakal, president of F1 Soft International. and Asgar Ali, founder and director of F1 Soft International exerted pressure on Shiran Technologies to remove the article. F1 Soft International owns a number of companies including Shiran Technologies.
Kathmandu Press re-uploaded the news article on April 2.
Kosmos Bishwokarma, the editor in chief of the Kathmandu Press said: "the removal of the news story in kathmandupress.com is a blatant violation of media rights that involved the IT adviser of the Prime Minister who owns the IT company, and who was also the subject of the story".
A group of media editors and the Online Journalists' Association issued a statement condemning the illegal removal of news article.
FNJ said: "Overt pressurize to remove the news- story by using state- power is blatant violation of constitutionally enshrined right to freedom of expression and the press." "We condemn the illegal removal of the news- story and demand independent investigation into the incident", FNJ added.
NPU said: "The Involvement of the Prime Minister's office in the illegal removal of the news story is against the spirit of the constitution of Nepal and violates the right to freedom of expression and the press. NPU urges the KP Oli administration to punish the guilty".
IFJ said: "The removal of the article suggests the government poses an underlying threat to journalists and the media who seek to hold the administration accountable. The IFJ urges the Nepal government to commission an independent inquiry to prevent any further government intervention."
Written By

IFJ Asia-Pacific
The IFJ represents more than 600,000 journalists in 140 countries.
For further information contact IFJ Asia-Pacific on +61 2 9333 0946
Find the IFJ on Twitter: @ifjasiapacific
Find the IFJ on Facebook: www.facebook.com/IFJAsiaPacific
Comments