Press Statement
Nepal court sentences journalist's murderers life imprisonment
07 Jul, 2014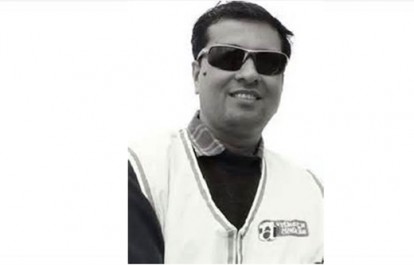 The International Federation of Journalists (IFJ) joins its affiliate the Federation of Nepali Journalists (FNJ) in welcoming the court verdict on the case of murder of journalist Yadav Poudel on July 10, 2014.
A joint bench of Justices Udaya Prakash Chapagain and Gunaraj Dhungel at the Appellate Court handed over life imprisonment to Yubaraj Giri, Somnath Dhakal and his wife Manju Dhakal. The court also sentenced Madan Rai six months in jail for his involvement in 2012 murder of Poudel.
On April 4, 2012, Poudel was pushed off the roof of the hotel owned by the Dhakal couple. Poudel was in talks with Giri to begin publication of a local daily newspaper when the incident happened. Police arrested 17 people in connection with the murder; 13 of them were found innocent and freed. The Jhapa District Court sentenced the remaining four on February 2013, which was upheld by the Appellate Court.
FNJ president, Dr Mahendra Bista, said: "We welcome the verdict and further demand with the government to investigate the other cases of journalists' murders to ensure justice."
The IFJ's Asia-Pacific Acting Director, Jane Worthington said: "This verdict is positive news at the time when impunity in the cases of journalists' murders is rife in Nepal and  South Asia. Delivery of justice in the cases of journalists' murders is crucial for development and protection of a free and independent media and is the only way to tackle this brutal climate of impunity."
The IFJ added: "We welcome this outcome and urge the Nepalese Government to initiate and continue investigations in all cases of journalists' murders and disappearances in Nepal and bring the perpetrators to account"
Since 2001, 34 journalists in Nepal have been murdered and four remain missing.
Written By

IFJ Asia-Pacific
The IFJ represents more than 600,000 journalists in 140 countries.
For further information contact IFJ Asia-Pacific on +61 2 9333 0946
Find the IFJ on Twitter: @ifjasiapacific
Find the IFJ on Facebook: www.facebook.com/IFJAsiaPacific
Comments