Press Statement
Nepal: Police abuse television journalist
11 Dec, 2019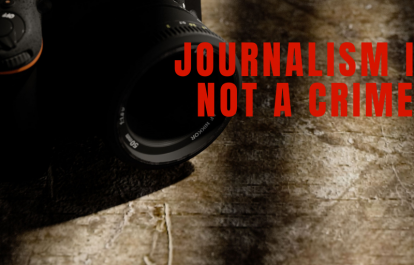 Rajendra Prasad Adhikari, correspondent for News24 Television, has allegedly been threatened and abused by the Kaski district police after he reported on the Kaski police's 'Gambling Operation'. The International Federation of Journalists (IFJ) and its affiliate Federation of Nepali Journalist (FNJ) condemn the treatment of Adhikari.
According to FNJ, Adhikari, a member of the FNJ, left town after continuous threats by Kaski police. Adhikari had just appeared on television reporting on the 'Gambling Operation' by Kaski police when Dan Bahadur Karki, the head of Kaski District police, sent police in civilian clothes to Adhikari's office and home.
Police issued an arrest warrant for Adhikari claiming he is associated with a political party.
FNJ said they condemn the acts of the police and the inexcusable abuse of  Adhikari that has forced him into hiding.
The IFJ said: "The latest incidents in Nepal raise serious concerns for journalists safety. The constant threats and intimidation by police in an attempt to silence journalists is damaging press freedom. The IFJ condemns any efforts to terrorise journalists and silence independent media. We demand an investigation into the police conduct".
Written By

IFJ Asia-Pacific
The IFJ represents more than 600,000 journalists in 140 countries.
For further information contact IFJ Asia-Pacific on +61 2 9333 0946
Find the IFJ on Twitter: @ifjasiapacific
Find the IFJ on Facebook: www.facebook.com/IFJAsiaPacific
Comments