Press Statement
Nepali journalist receives death threats
06 Mar, 2014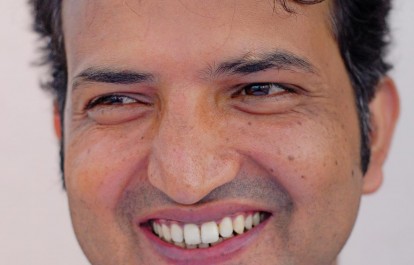 The International Federation of Journalists (IFJ) and its affiliate the Federation of Nepali Journalists (FNJ) are alarmed by death threats made against K P Dhungana, a crime reporter working for Nagarik Daily of Kathmandu.
According to the FNJ, Dhungana had been involved in the reporting of a police investigation into the misconduct of a well-known Nepalese social activist. The reporting, published in Nagarik Daily, quoted sources accusing social worker Dil Shova Shrestha of illegally running a children's orphanage and contained allegations of sexual misconduct.
Dhungana, who is also president of the Online Journalists Association of Nepal (OMAN), received numerous death threats from various mobile numbers including many threats originating from outside Nepal. Threats were also directed to Dhungana's family and as a result they have gone into hiding.
The FNJ have demanded immediate action from the government of Nepal to identify and bring those issuing death threats to journalist to justice.
"When those not satisfied with allegations published about them resort to threats of violence, it is a clear violation of press freedom," the FNJ said.
"We call on the government to be more serious when it comes to the issue of security of journalists."
Intimidation and violence against journalists is an escalating trend in Nepal and the government's failure to investigate and prosecute crimes is creating an environment of fear and self-censorship which affects journalists' ability to exercise their right to freedom of expression.
"The IFJ calls on authorities in Nepal to take all necessary steps to ensure that journalists are protected and free to carry out their reporting without fear. We call for this incident to be thoroughly investigated and the perpetrators brought to justice," said IFJ Asia-Pacific Deputy Director, Jane Worthington.
Written By

IFJ Asia-Pacific
The IFJ represents more than 600,000 journalists in 140 countries.
For further information contact IFJ Asia-Pacific on +61 2 9333 0946
Find the IFJ on Twitter: @ifjasiapacific
Find the IFJ on Facebook: www.facebook.com/IFJAsiaPacific
Comments