Press Statement
News anchor harassed over talk show in Kerala, India
02 Mar, 2016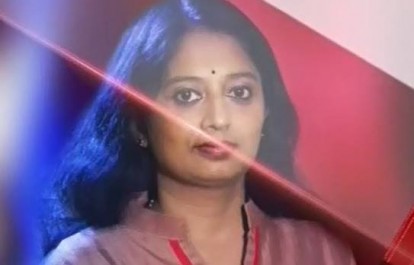 The International Federation of Journalists (IFJ) joins its affiliate the Indian Union of Journalists (IJU) in strongly condemning the continued harassment of a news anchor of Malayalam TV channel in Thiruvananthapuram of Kerala, India. The IFJ reiterates its calls on the Indian government to take immediate steps to end the culture of violence against the media.
Sindhu Sooryakumar, a news anchor with Malayalam-language news channel, Asianet, hosted a discussion about the celebration of Mahishasura Jayanti on February 26. The discussion focused on whether Mahisasura Jayanti, a martyrdom day marking the killing of the demon Mahishasur by Goddess Durga in the Hindu mythology, which is observed by some tribal communities in West Bengal, Odisha and Jharkhand, is an act of treason.
Following the program, Sooryakumar's phone number was circulated on social media including Facebook, and social communication app, Whatsapp, after which she received over 2,000 harassing and abusive phone calls and messages. Those harassing Sooryakumar included members of the Rashtriya Swayam Sevak Sangh (RSS) who espouse a form of militant Hinduism as well as members of the ruling Bharatiya Janata Party (BJP).
According to the media reports, she was abused and called a prostitute for hosting the program. She was also accused of abusing Goddess Durga, which she denied. Following three days of harassment, Sooryakumar said: "They said they won't let me live in peace and will destroy my family. The comments were sexist and abusive… For the past three days my mobile phone has been inundated with abusive calls, which is still continuing. She also added: "I stand by what I said. I will not allow anyone to challenge my freedom of speech and right to live." Sooryakumar has filed a complaint with the police, but the the campaign against her continues.
Sooryakumar is a member of the Network of Women in Media, India (NWMI) an association which aims promote media awareness and work for gender equality and justice within the media and society. NWMI Kerala met with Home minister Ramesh Chennithala urging him to intervene in Sooryakumar's case, during which he assured all support. NWMI Kerala held a protest meeting at the Press Club in Kerala.
IJU President S N Sinha and Secretary General Devulapalli Amar, Press Council of India member K Amarnath and Kerala Journalists Union (KJU) President V B Rajan said: "The abusive telephone calls to Ms. Sindhu Sooryakumar for hosting a news discussion program is an attack on the freedom of expression. This is not acceptable."
The IJU added: "Plurality of opinions is the essence of democracy and freedom of expression is an integral part of it. We demand that the Government of Kerala to take immediate steps to nab the culprits responsible for the abusive threats and adequate security to the news anchor. We also urge upon the political parties to come to the aid of working journalists facing such threats."
The IFJ said: "The state of India's media environment is becoming increasingly concerning with a serious deterioration of press freedom in recent months. Journalist safety is under attack with attacks and violations against the country's media community becoming all too common. We stand with our affiliates, the IJU and NUJ(I) is demanding the government implement a Journalist Protection Act."
Written By

IFJ Asia-Pacific
The IFJ represents more than 600,000 journalists in 140 countries.
For further information contact IFJ Asia-Pacific on +61 2 9333 0946
Find the IFJ on Twitter: @ifjasiapacific
Find the IFJ on Facebook: www.facebook.com/IFJAsiaPacific
Comments