Press Statement
Online harassment and threats for Indian journalist exposing illegal sand mining
24 Mar, 2017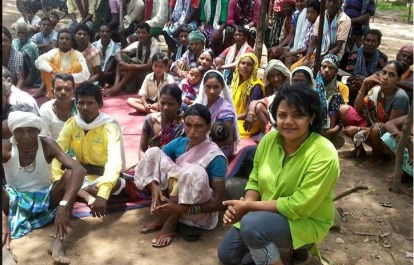 The International Federation of Journalists (IFJ) expresses serious concern over the online harassment and threats over the telephone to independent journalist Sandhya Ravishankar over her reporting of illegal beach sand mining in Tamil Nadu, India.
In January, the Chennai-based freelancer had written a four-part series in The Wire that implicates Tirunelveli-based mining baron S Vaikundarajan in illegal sand mining. It triggered a spate of abusive calls and threats of violence on Twitter and Facebook by his supporters.
Ravishankar approached the city police commissioner on March 14 with a complaint about the harassment and threats and has since been provided police protection.
Ravishankar has also filed a complaint with the Press Council of India in which she had stated that she had been harassed online with trolls on social media using foul language against me, calling me a 'corrupt' journalist, and a 'fake' journalist. Her mobile number was published on social media by anonymous trolls and she began receiving a flood of abusive and threatening calls from unknown people.
Solidarity for Ravishankar poured in from across the country, including from the Network of Women in Media, India. An online petition in her support has been signed by prominent personalities including Magsaysay Award winners TM Krishna and Aruna Roy, who have decried the attempts to silence a journalist who has been exposing wrong-doing by the powerful elite.
The statement in support of Sandhya Ravishankar, signed by more than 1000 persons said: "Action must be taken against those threatening her, so that such intimidation is discouraged. It is a known fact that journalists face grave dangers and undertake enormous risks in reporting inconvenient facts about powerful lobbies. Moreover, freedom of press is a Constitutionally guaranteed fundamental right (Art. 19) and it is the collective duty of citizens and authorities to uphold the right. The threats to her are a violation of that very right."
Written By

IFJ Asia-Pacific
The IFJ represents more than 600,000 journalists in 140 countries.
For further information contact IFJ Asia-Pacific on +61 2 9333 0946
Find the IFJ on Twitter: @ifjasiapacific
Find the IFJ on Facebook: www.facebook.com/IFJAsiaPacific
Comments