Censorship
Online Media Directives ill-intended, needs immediate scrapping
22 Jun, 2016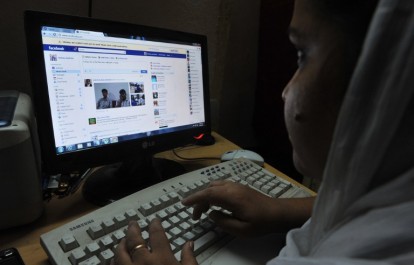 The Government of Nepal recently approved the Online Media Operation Directives 2016 which grossly violates citizens' right to freedom of expression and media freedom. It truly reflects government's attempt to control media.
It is quite astonishing that the Directives has been brought under the Good Governance (Management and Operation) Act rather than acknowledging it as a platform of freedom of expression. It is sheer recklessness and baloney on the part of the government to bring the Directive under the Good Governance Act. At a time when the online media have emerged as the most vibrant, quick and convenient media in the country bolstering freedom of expression, promoting information culture and creating debate and discourse on multifarious issues, the government's attempt to limit online media with the Directives is egregiously against democratic principles and values. The government by issuing the Directives has bypassed the parliament.
Every rule and act should be framed in line with constitution, but it is against this norm.
The Directive has not only asked the new online media to get registered before operation, but also directed the existing online portals of the newspapers, radio, television, and other production houses to be registered within 60 days.
Clause 21 of the Directives allows the State to disrupt website if a) online media is found operated without registration or annual renewal, b) materials deemed unpublishable is published or broadcast, and c) any act deemed against Directives or applicable laws. Clause 6 of the Directive also mentions that if the online media fails to renew annually, the service of the online media shall be obstructed.
These provisions have obviously empowered the State agency's arbitrary power of censorship. The Department of Information is the State agency where the online media should be registered and renewed, says the Directives. And if any media fails to get renewed within stipulated time, it shall be blocked as the Directive states.
Needless to say, the censorship provision is against the constitutional rights of the citizens. The Constitution of Nepal 2015, in Article 19, ensures no prior censorship, no closure/seizure or cancellation of registration for contents and no obstruction in the means of communication under the right to communication. Therefore, this Directives has attempted to shrink the constitutional rights.
The regulation of the media content is looked after by other laws. So, the online media can neither be protected nor promoted by the State. The accreditation of online is unnecessary.
Finally, there is no option but the cancellation of this Directive. No amendment but immediate scrapping. Unless it is scrapped, it tampers the voice of the voiceless and the individual liberty. All aware citizens and the civil society must speak against this ill-intended and ill-timed Directives.
(The author, Taranath Dahal, is the former chairperson of the Federation of Nepali Journalists (FNJ) and currently chairs Freedom Forum, Nepal.)
Written By
Comments