Press Statement
Pakistan : Anti-Taliban journalist gunned down in Swat Valley
27 Feb, 2020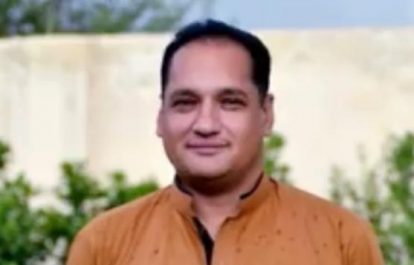 Javedullah Khan, the bureau chief for Urdu language newspaper Ausaf, was gunned down on February 25 in Matta, 40-kilometres northwest of Pakistan's Swat Valley. The International Federation of Journalists (IFJ) and its affiliate the Pakistan Federal Union of Journalists (PFUJ) condemn the brutal killing.
According to senior police official Muhammad Ijaz Khan, the 36-year-old journalist was killed when two gunmen opened fire on his vehicle. He died at the scene. A police guard accompanying him was unhurt in the attack. No group has yet claimed responsibility for the attack.  A local peace committee member Fatehullah Khan called this a "targeted attack."
PFUJ said the remote Swat Valley made efforts to gather information challenging, but investigations revealed Khan was also a member of the local peace committee and had received threats from terrorists prior to his death.
Khan was a former correspondent for Dawn in Mingora, also in Swat Valley and the younger brother of prominent Al-Jazeera journalist Hameedullah Khan. PFUJ said as many as 14 members of Khan's family have been killed since 2008. According to reports, Khan's relatives were targeted for their involvement in anti-Taliban peace committees formed to help defend villages from militant atrocities. Nobel laureate, Malala Yousafzai was shot as a teenager by a Taliban gunman in the area in 2012.
Khan was laid to rest at an ancestral graveyard in Shakardarrah village on February 26. Large crowds gathered to attend the funeral, including many journalists. PFUJ president GM Jamali and secretary general, Rana Muhammad Azeem, consoled Khan's family and demanded the Pakistan government provide justice.
PFUJ said: "The journalists working in far flung areas are facing problems to perform their duties in a dangerous atmosphere and they have to sacrifice their lives in the line of duty. The Government should pay compensation to the family of Javid Khan."
Khan is the second journalist to be murdered in Pakistan this year, following the recent murder of Aziz Memon ten days ago. Memon was found dead in an irrigation channel in Southern Sindh with a wire wrapped around his neck.
IFJ General Secretary, Anthony Bellanger, said: "The IFJ mourns the tragic death of Javedullah Khan. The dangers of reporting in remote and complex regions such as the Swat Valley jeopardises the free flow of information when journalists are forced to live in fear. The IFJ condemns the brutal murder and urges authorities to conduct a review and reform the mechanisms in place to protect journalists."
Written By

IFJ Asia-Pacific
The IFJ represents more than 600,000 journalists in 140 countries.
For further information contact IFJ Asia-Pacific on +61 2 9333 0946
Find the IFJ on Twitter: @ifjasiapacific
Find the IFJ on Facebook: www.facebook.com/IFJAsiaPacific
Comments