Press Statement
Pakistan: BBC arbitrary termination of jobs
27 Nov, 2019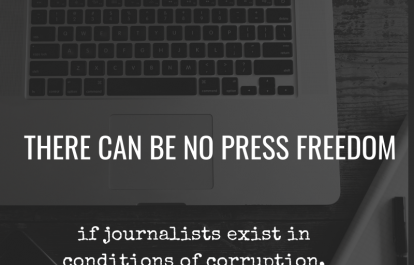 According to Rawalpindi Islamabad Union of Journalists (RIUJ), employees at BBC were told 'either to resign or be ready to be fired'. Some employees were forced to resign, four others that remained were fired.
The unlawful termination of staff at BBC is part of a systematic crisis of precarious work and wage cuts worldwide. In October, Pakistan news outlets ARY News and AAJ News terminated the jobs of 150 journalists as part of its "downsizing". On August 29, 70 journalists at Dunya News' Lahore similarly lost their jobs as part of a plan to downsize the company.
BBC is known for setting the standard for work practices in the UK and around the globe. The PFUJ criticises the double standard, emphasising the "gross humiliation" to Pakistan media.
PFUJ said: "Pakistan- journalism, which has  already suffered widespread unlawful termination and job insecurity, is further aggravated by similar unlawful action by international media. Since BBC is regarded as an ideal international media and is believed to be setting the standards and values in journalism, such action by BBC encourages and validates unlawful termination by national and local media in Pakistan".
The IFJ said: "The arbitrary termination of employees without reason is a clear threat to the future of journalism and independent media. BBC's decision to follow local media outlets and unjustly terminate their employees is disturbing. The BBC is viewed as a role model, its action sets a standard of acceptable employment practices for the media industry. We urge BBC to respect journalists' work and employment rights".
Written By

IFJ Asia-Pacific
The IFJ represents more than 600,000 journalists in 140 countries.
For further information contact IFJ Asia-Pacific on +61 2 9333 0946
Find the IFJ on Twitter: @ifjasiapacific
Find the IFJ on Facebook: www.facebook.com/IFJAsiaPacific
Comments