Press Statement
Pakistan: Blogger's tortured body found at home of PPP lawmaker
05 Nov, 2021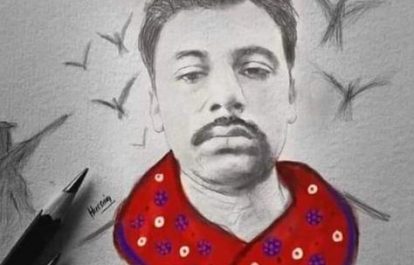 On November 3, Nazim Jokhio's body was found at the farmhouse of a Pakistan People's Party (PPP) lawmaker in Malir, after publishing a video of a foreign guest poaching an endangered species. The International Federation of Journalists (IFJ) strongly condemn the brutal murder of Nazim Jokhio and demand that the Pakistan government administer justice.
On November 2, Jokhio was abducted from his home and taken to the farmhouse of Jam Awais, a member of the provincial assembly (MPA) of the ruling party, sources told the IFJ. According to a local police officer, Khalid Abbasi, Jokhio's tortured body was found at the property on November 3. Awais was arrested by authorities on November 5. He and two other suspects, Haider and Mir Ali, were booked under Section 302 and 34 of the Pakistan penal code.
Jokhio published a video on social media of one of Awais' foreign guests hunting the houbara bustard, a critically endangered migratory bird, the killing of which is banned under international nature conservation laws.
Before his death, Jokhio made a video statement alleging that he was attacked and threatened. Jokhio claimed to receive calls demanding that he delete the footage or face repercussions. "I am not afraid but this video statement of mine should be kept on record. I am receiving threats and I will not seek an apology," he said in the video. Jokhio made a formal complaint with police following the incident.
Jokhio's relatives incited protests after delays registering Awais in an FIR, blocking the national highway connecting Karachi to Thatta. Opposition leader, Haleem Adil Sheikh, criticised authorities for stalling the investigative process, calling the delays in the post-mortem and registration of the FIR 'shameful'.
The IFJ said, "We strongly condemn the murder of Nazim Sajawal Jokhio and call on Pakistan authorities to investigate the crime swiftly and with due diligence." 
Written By

IFJ Asia-Pacific
The IFJ represents more than 600,000 journalists in 140 countries.
For further information contact IFJ Asia-Pacific on +61 2 9333 0946
Find the IFJ on Twitter: @ifjasiapacific
Find the IFJ on Facebook: www.facebook.com/IFJAsiaPacific
Comments