Press Statement
Pakistan: Criminal accusation notice published against Pakistan union leader
09 Mar, 2021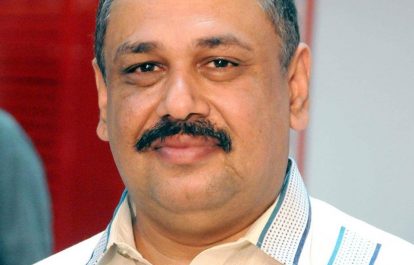 A court notice published in The Daily Jang newspaper on February 28 has levelled allegations of criminal conduct against the secretary general of the Pakistan Federal Union of Journalists (PFUJ). The International Federation of Journalists (IFJ) and its Pakistan affiliate the Pakistan Federal Union of Journalists (PFUJ) express concern at attempts to silence the voice of the union leader.
The Karachi-based Urdu newspaper published the warrant notice against Rana Muhammad Azeem, which according to the daily newspaper was a paid notice by the court. The notice also detailed the personal address and telephone number of the leader.
The PFUJ strongly condemned the alleged registration of a case against its secretary general and urged the concerned authorities to look into the "allegedly false case made in an effort to silence the leaders' voice for the rights of the media workers". It also said that Rana Azeem had been tagged with some other renowned persons for criticism on the national media channel during a talk show.
The notice with the signature of second Additional District and Sessions Judge, Ashraf Hussain Khawaja, alleges that Rana Azeem committed a crime or is believed to commit a crime 'punishable' under Pakistan Penal Code yet fails to detail the alleged crime. The notice also refers to the leader as a guest and analyst of the television show "Kahra Sach", which he has been a regular commentator on over several years.
Mr Azeem said: "I have not received any legal notice or warrant issued by the court yet. However, a notice has been published including my name in Daily Jang for some personal motives."
The PFUJ said: "We condemn the notice published in The Daily Jang against Rana Azeem. Such false cases can't stop our fight for the payments of wages of media workers."     
The IFJ said: "The IFJ is concerned that a union leader is being targeted in an attempt to silence a critical voice against media labour rights violations in Pakistan. We call on authorities to urgently investigate."
Written By

IFJ Asia-Pacific
The IFJ represents more than 600,000 journalists in 140 countries.
For further information contact IFJ Asia-Pacific on +61 2 9333 0946
Find the IFJ on Twitter: @ifjasiapacific
Find the IFJ on Facebook: www.facebook.com/IFJAsiaPacific
Comments