Press Statement
Pakistan: FIA Counter-Terrorism Wing serves notice to anchorperson
06 Jul, 2021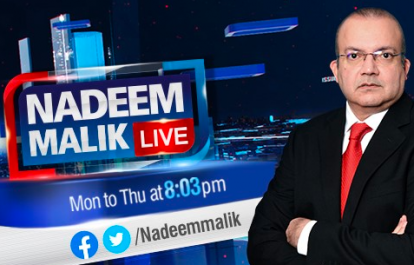 Pakistan's Federal Investigation Agency (FIA) issued a notice to senior anchorperson Nadeem Malik from Samaa TV following comments made on his program concerning judge Arshad Malik's case. The International Federation of Journalists (IFJ) calls on the Pakistani government to withdraw the notice.
The FIA Counter-Terrorism Wing in Islamabad issued a notice under section 160 of the Criminal Procedural Code of Pakistani law on July 2 to Malik to appear before the FIA and produce all relevant documents and information in reference to comments made on Malik's live program on Samaa TV that aired on April 28, 2021.
In the program, Malik discussed former judge Arshad Malik's decision to disqualify former prime minister Nawaz Shareef from holding public office in the Al-Azizia Steel Mills corruption reference. Malik mentioned in his show that judge Malik was blackmailed to give a favourable decision in the case against Shareef with a 30-year-old video of himself when the judge worked in Multan, Pakistan.
Pakistani political parties and journalists on Twitter strongly condemned the notice describing it as an example of "fascism" and a "total assault" on the media. Murtaza Solangi, executive editor of Nayadaur Media called on Islamabad's High Court chief justice Athar Minallah to have the court summon FIA officials on its own accord for their "continued and consistent harassment of journalists.
According to the IFJ's South Asia Press Freedom Report 2020-2021, Pakistan suffered under the harshest clampdown on dissent in South Asia in the last year through legislation and government controls.
The IFJ said: "The harassment of journalists by government agencies through endless notices to journalists is detrimental to media freedom in Pakistan. The IFJ urges the Pakistani government to ensure journalists and their sources are protected in accordance with its international commitments and obligations."
Written By

IFJ Asia-Pacific
The IFJ represents more than 600,000 journalists in 140 countries.
For further information contact IFJ Asia-Pacific on +61 2 9333 0946
Find the IFJ on Twitter: @ifjasiapacific
Find the IFJ on Facebook: www.facebook.com/IFJAsiaPacific
Comments