Attacks on Media
Pakistan: fourth journalist killed this year
13 Oct, 2017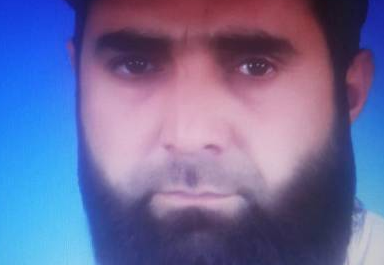 The International Federation of Journalists (IFJ) strongly condemns the killing of a journalist in Swabi, Khyber Pakhtunkhwa in northwest Pakistan on Thursday, October 12. The IFJ demands the immediate arrest and prosecution of the perpetrators.
Haroon Khan, a journalist with Sach TV and stringer for local Mashriq Television channel, was returning home after offering prayers when two motor-cycle borne assailants opened fire. Khan's bullet ridden body was rushed to the hospital where he was declared dead on arrival. The motive for the killing is yet to be determined.
IFJ general secretary Anthony Bellanger said: "Haroon Khan is the fourth journalist killed in Pakistan this year, drawing attention to the challenging and dangerous environment that Pakistan's media continues to work in. Peshawar is renowned for the hostile environment the media works in. As we draw near to the International Day to End Impunity for Crimes against Journalists, we demand action from the Pakistan government to concrete action to guarantee the safety of journalists, and end the culture of impunity that runs rife across the country. To date of the more than 100 journalists murder in Pakistan since 2005, only 3 cases have been successfully prosecuted."
November 2 is the International Day to End Impunity for Crimes Against Journalists, which will launch the IFJ's annual #EndImpunity campaign that will run until November 23. See the IFJ website for more details.
Written By

IFJ Asia-Pacific
The IFJ represents more than 600,000 journalists in 140 countries.
For further information contact IFJ Asia-Pacific on +61 2 9333 0946
Find the IFJ on Twitter: @ifjasiapacific
Find the IFJ on Facebook: www.facebook.com/IFJAsiaPacific
Comments