Press Statement
Pakistan: Hindu minority journalist murdered
22 Mar, 2021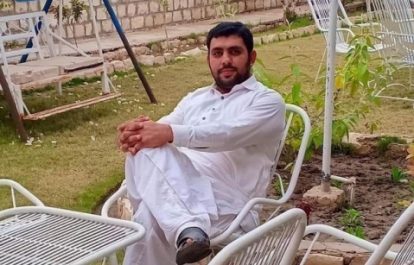 Ajay Lalwani, a reporter with Royal News TV and Daily Puchano died on March 18  after sustaining multiple gunshot wounds in an attack in Sindh province. The International Federation of Journalists (IFJ) and its Pakistan affiliate the Pakistan Federal Union of Journalists (PFUJ) call for an urgent investigation to the case.
The 31-year-old journalist received  bullet injuries to the stomach, arm and knee as he waited in line for a barber shop on March 17 in Saleh Putt Sakhar, a town in interior Sindh province.  According to the PFUJ, the assailants came by motorcycle and car and fled from the scene after the attack. The seriously injured journalist was rushed to Civil Hospital Sakhar for the treatment but died the next day on March 18.
According to police, an investigation team under the Deputy Superintendent of Police / Sub-Divisional Police Officer (SDPO) of Rohri, Hazoor Bux Solangi, was formed to investigate the case. Police also informed they were collecting evidence from the scene and recording statements from witnesses as part of the investigation.
Following the brutal murder of Lalwani, the journalist community in Pakistan held protests demanding the Pakistan government launch a probe on the case.
Lalwani was a vocal journalist and frequently  raise issues of the Hindu minority in Pakistan. He also wrote critically that Pakistani Government policies were biased against minorities.
PFUJ Secretary General, Rana M Azeem, said: "Sindh government has failed to protect the journalists while the local police are not paying attention despite repeated requests. We demand the government to take action and arrest the killers otherwise a country wide protest will be launched." 
IFJ General Secretary Anthony Bellanger, said: "The IFJ urges the Pakistan government to carry out the impartial investigation into the murder of Ajay Lalwani."
Download
Written By

IFJ Asia-Pacific
The IFJ represents more than 600,000 journalists in 140 countries.
For further information contact IFJ Asia-Pacific on +61 2 9333 0946
Find the IFJ on Twitter: @ifjasiapacific
Find the IFJ on Facebook: www.facebook.com/IFJAsiaPacific
Comments