Press Statement
Pakistan: Intelligence thugs bash journalist in home invasion
31 May, 2021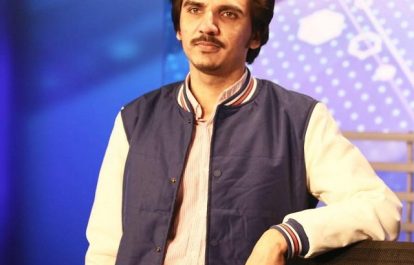 Asad Ali Toor, an Aaj Television journalist and vlogger often critical of the Pakistani military, was attacked by unknown assailants in his apartment in Islamabad on May 25. The International Federation of Journalists (IFJ) and its Pakistan affiliate, the Pakistan Federal Union of Journalists (PFUJ), urges the authorities to investigate the case objectively and for justice to be delivered.
According to a statement from Asad Ali Toor, more than three gunmen broke into his house at 11pm (18:00 GMT) on May 25, and savagely assaulted him, "I was threatened by showing the pistol, dragged to my bedroom, beaten up mercilessly. When I shouted for help, they gagged off my mouth, threw to the hard floor and hit on my elbow with buts of pistol", the statement reads. Toor's electronic devices, including his mobile phone, were snatched. CCTV footage shows that the journalist's hand and feet were tied.
Toor's arms were bruised and his sleeves were coloured red with his blood. Immediately, the journalist was taken to a local hospital for treatment and his health condition is reported to be stable.
According to Toor, the assailants identified themselves as being agents of Pakistan's Inter-Services Intelligence (ISI) agency and warned him not to cover the ISI. He was told to say 'Pakistan Zindabad' (Long Live Pakistan) to prove his patriotism.
The journalist who is also the host of the YouTube channel, "Asad Toor Uncensored" is known for this critical report about the Pakistan military. In September 2020, a First Information Report (FIR) was filed against Toor accusing him of defaming the military by spreading propaganda through his facebook posts. However, the Lahore High Court's (LHC) dismissed the case and described it as 'infructuous'.
According to the IFJ's South Asia Press Freedom Report 2020- 2021, nine journalists and media workers were murdered and 36 media rights violations were committed in Pakistan from May 2020 to April 2021.
The PFUJ Secretary General Rana M. Azeem, said: "The PFUJ condemns the attack and demands culprits be put behind bar so that justice could prevail."
The IFJ said: "This is yet another attack on freedom of expression and the press. We urge the authorities to launch an impartial investigation on the attack and ensure the perpetrators are brought to justice."
Written By

IFJ Asia-Pacific
The IFJ represents more than 600,000 journalists in 140 countries.
For further information contact IFJ Asia-Pacific on +61 2 9333 0946
Find the IFJ on Twitter: @ifjasiapacific
Find the IFJ on Facebook: www.facebook.com/IFJAsiaPacific
Comments