Press Statement
Pakistan journalist charged with cyber terrorism over tweet
02 May, 2019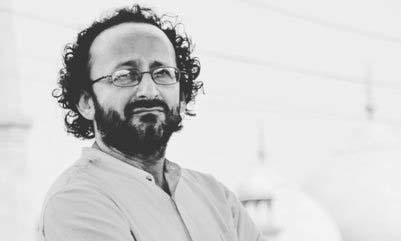 Pakistani journalist has been charged for cyber-terrorism over comments made about the Pakistan Army. The International Federation of Journalists (IFJ) and the Pakistan Federal Union of Journalists (PFUJ) strongly condemn the charges and demand they be dropped immediately.
Shahzeb Jillan, a journalist with Dunya News and former BBC and Deutsche Welle journalist has been charged under Pakistan's Penal Code and the Prevention of Electronic Crimes Act. The charges relate to Shahzeb's appearance on the Aaj Kamran Khan Show on March 18. During the show, Shahzeb gave his own analysis on the enforced disappearances allegedly carried out by the Pakistan military.
In addition, Shahzeb was also charged over a tweet he published highlighting the allegations of political engineering by the Pakistan Army General, Faiz.
The case against Shahzeb has been registered by the Federal Investigation Agency (FIA). The charges against Shahzeb include cyber terrorism and defamation and he is facing over 14 years in jail.
PFUJ President GM Jamali said that they condemn the actions taken against Shahzeb Jillan by the FIA. "PFUJ is in constant contact with Shahzev regarding this issue and will provide him with all support possible. This is a tough time for Pakistani journalists," Jamali said.
The IFJ said: "The charges against Shahzeb Jillan for simply voicing his opinion are a blatant attempt to silence critical voices in Pakistan. The Army and Pakistan authorities cannot simply jail journalists for reporting on their activities. Press freedom in Pakistan must be defended."
Written By

IFJ Asia-Pacific
The IFJ represents more than 600,000 journalists in 140 countries.
For further information contact IFJ Asia-Pacific on +61 2 9333 0946
Find the IFJ on Twitter: @ifjasiapacific
Find the IFJ on Facebook: www.facebook.com/IFJAsiaPacific
Comments