Press Statement
Pakistan: Journalist in ICU after attack by a political mob
16 Aug, 2021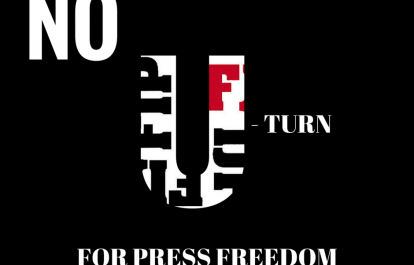 Ghulam Qadir Shar, a Pakistani journalist, working for Time News and Daily Panhanji Akhbar, was attacked by a local political leader's supporters in Sanghar, Sindh province. The International Federation of Journalists (IFJ) and its Pakistan affiliate, the Pakistan Federal Union of Journalists (PFUJ), call on the Pakistani authorities to provide justice for the journalist and create security mechanisms to ensure the safety of all journalists in Pakistan.
Ghulam Qadir Shar was attacked by the sons and supporters of Kamal Uddin Shar while returning home on August 13. Kamal Uddin Shar is the local leader of the Pakistan People's Party in Workshop City, Sanghar and a prominent landlord. Ghulam Qadir Shar was severely beaten and received emergency medical treatment at Civil Hospital Hyderabad for brain damage. Doctors referred Ghulam Qadir Shar to the Civil Hospital Karachi for intensive medical treatment, where he is currently in the ICU.
Ghulam Qadir Shar recently reported on Kamal Uddin Shar conducting illegal Jirga, an outlawed traditional meeting where a landlord decides on a dispute between two parties.
The inspector general of Sindh Police, Mushtaq Maher has noted the incident and filed a case under the Pakistan Penal Code (PPC). Police are yet to arrest Ghulam Qadir Shar's attackers.
IFJ's affiliate, PFUJ, urges authorities to arrest the nominated culprits and put them behind bars. PFUJ also called for free medical treatment for the injured journalist and financial assistance for his family.
The PFUJ said: "The PFUJ stands with the injured journalist Ghulam Qadir Shar and strongly condemns this brutalness against a journalist just for performing his professional duty."
The IFJ said: "The IFJ urges Pakistan's authorities to ensure the safety of the journalists in the country and to fulfil their international obligation regarding freedom of the press. The perpetrators of this heinous attack against Ghulam must be held accountable."
Written By

IFJ Asia-Pacific
The IFJ represents more than 600,000 journalists in 140 countries.
For further information contact IFJ Asia-Pacific on +61 2 9333 0946
Find the IFJ on Twitter: @ifjasiapacific
Find the IFJ on Facebook: www.facebook.com/IFJAsiaPacific
Comments