Press Statement
Pakistan: Journalist killed in reprisal attack for reporting on local gangs
05 Sep, 2019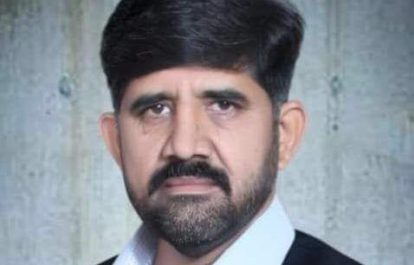 Mirza Waseem Baig, a journalist working for 92 News, was killed by unidentified assailants in Punjab, a province of eastern Pakistan, on Friday 30 August 2019, following his reporting on local gangs activities. The International Federation of Journalists stands with its affiliate the Pakistan Federal Union of Journalists (PFUJ) in condemning the killing and calling on the authorities to immediately open a thorough investigation into the killing to bring his killers to justice.
The journalist was shot six times outside his home and died on the way to the hospital while the unidentified gunmen escaped from the scene, according to news reports.
The PFUJ blamed impunity for this crime and urged the authorities to ensure there is a credible investigation into Baig's killing.
"The situation in Pakistan for journalists has become critical and there is no safety for them. A number of journalists have sacrificed their lives in the line of duty, but due to impunity only one per cent cases are brought to justice. We urge the government to take quick action against the culprits and to pay compensation to the bereaved families," the PFUJ leadership said.
Baig became the second journalist to be killed since the start of the year, following the murder of senior journalist Aman Ullah Gharro who was gunned down on 30 April by assailants in the Khyber Pakhtunkhwa province of Pakistan.
IFJ General Secretary, Anthony Bellanger, said: "We mourn the death of Mirza Waseem Baig and urge authorities to identify the murderers. The impunity of crimes against journalists and media workers in Pakistan is unacceptable and must come to an end."
Written By

IFJ Asia-Pacific
The IFJ represents more than 600,000 journalists in 140 countries.
For further information contact IFJ Asia-Pacific on +61 2 9333 0946
Find the IFJ on Twitter: @ifjasiapacific
Find the IFJ on Facebook: www.facebook.com/IFJAsiaPacific
Comments