Press Statement
Pakistan: Journalist sentenced to five years in prison
22 Jan, 2020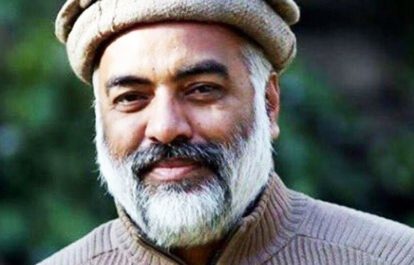 The Anti-Terrorism Court of Pakistan convicted journalist Nasrullah Chaudhry for allegedly possessing banned literature and spreading religious hatred. The International Federation of Journalists (IFJ) and Pakistan Federal Union of Journalists (PFUJ) is dismayed by the court's decision and calls for an urgent review.
Chaudhry, a journalist for local Urdu-language daily Nai Baat, was arrested in Karachi on November 11, 2018, for allegedly carrying journals that could incite 'Jihad' (revolt). He was charged under the 1997 Anti-Terrorism Act. Chaudry's charge sheet also alleged he had links to al-Qaeda leader Khalid Mukshi. Judge Muneer Bhutto handed down a five-year sentence and Rs 10,000 fine (USD 64) on December 21, 2019, at the Anti-Terrorism Court in Karachi. Despite the court's findings, Chaudhry continues to deny being in possession of the alleged documents or any association with terrorist groups.
A concerning number of human rights activists and journalists have been imprisoned under Pakistan's Anti-Terrorism Act. In 2017, the Supreme Court of Pakistan cautioned lower courts not to prosecute ordinary crimes under the Anti-Terrorism Act.
The PFUJ expressed its grave concern over the conviction of Nasarullah Chaudhryand believes the court's punishment of Chaudhry is yet another example of the Pakistan government's attempt to silence independent media in the country.
The IFJ said: "It is greatly concerning to see the courts hand down this sentence against Nasrullah Chaudhry, which follows government officials using anti-terrorism laws to criminalise journalists. The IFJ urges the Pakistan government to urgently review this case and make solid commitments to ensure court processes are not used to clamp down on press freedom and silence independent media."
Written By

IFJ Asia-Pacific
The IFJ represents more than 600,000 journalists in 140 countries.
For further information contact IFJ Asia-Pacific on +61 2 9333 0946
Find the IFJ on Twitter: @ifjasiapacific
Find the IFJ on Facebook: www.facebook.com/IFJAsiaPacific
Comments