Press Statement
Pakistan: Journalists received death threats for allegedly publishing fake news
03 Sep, 2020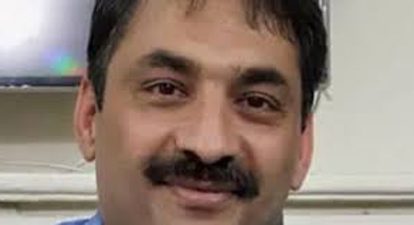 Journalists Ahmad Noorani and Gul Bukhari have received death threats for publishing a news report that is accused of being 'fake'. The International Federation of Journalists (IFJ) condemns the threats and urges the Pakistan authorities to investigate the case.
Noorani, a co-founder and reporter at news website FactFocus received death threats on Facebook and Twitter for an article published on August 27 revealing thefinancial assets of retired Army General Asim Saleem Bajwa who is also the prime minister's special assistant on information and broadcasting.
The death threats came after ARY News, a privately owned TV channel, accused on the journalists of publishing fake news on August 29'. In its broadcast, ARY alleged that Noorani, and two other journalists Mubashir Zaidi and Gul Bukhari were not credible and had had intentionally disseminated fake news.
Following the broadcast, journalist Gul Bukhari, currently living in exile in United Kingdom also received death and rape threats. Zaidi noted that the threats increased following the ARY broadcast.
Noorani, who is presently living in the United States, is preparing to file case against ARY news with Pakistan Electronic Media Regulatory Authority (PEMRA) and Federal Investigation Agency. Bukhari will be seeking police protection.
The IFJ said: "The IFJ denounce the malevolent online threats against the journalists and urge PEMRA and the Pakistan police to investigate on the case and hold the guilty to account."
Written By

IFJ Asia-Pacific
The IFJ represents more than 600,000 journalists in 140 countries.
For further information contact IFJ Asia-Pacific on +61 2 9333 0946
Find the IFJ on Twitter: @ifjasiapacific
Find the IFJ on Facebook: www.facebook.com/IFJAsiaPacific
Comments