Attacks on Media
Pakistan: Killed journalist found strangled in irrigation canal
17 Feb, 2020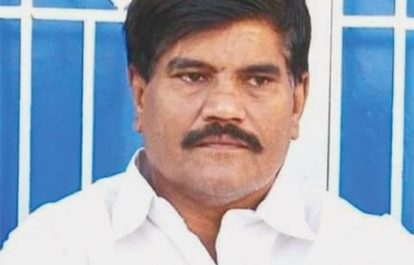 Aziz Memon, a journalist with Kawish Television Network (KTN) TV and Sindhi-language Daily Kawish was found dead in an irrigation waterway in Mehrabpur in Southern Sindh on February 16. The International Federation of Journalists (IFJ) and its affiliate the Pakistan Federal Union of Journalists (PFUJ) condemn the brutal murder. PFUJ has called for national protests to demand urgent action on the killing.
 The body of 56-year-old Memon was recovered from a canal near Gaddo Bridge in the Naushahro Feroze district near where he lived, after locals reported a body floating in the water. Memon, who was also president of the Mehrabpur Press Club, was found with wire tied around his neck. His body was taken to the Sindh-based Taluka Hospital for medical and legal formalities. Initial investigations indicate he died from strangulation.
Police told Dawn newspaper that Memon received many threats during his 30-year career. Last year he received a threat from a Member of National Assembly (NMA) in Pakistan. The PFUJ also said Memon had released a video message and announcing he received serious threats for breaking a story against the ruling party in Sindh province and that a senior district police officer had threatened him of dire consequences. Despite applications to the district and provincial authorities, the PFUJ said his case was not given "serious attention".
The PFUJ "strongly condemned the concerned police officers of the District and Province and held them responsible for this murder" despite repeated applications for support and a clear pattern of threats on his life.
Aziz Memon's brother, Hafiz, said his brother's body was found dead in an irrigation outlet after he went out to cover a story in a nearby village on the morning of February 15 with his cameraman, Owais Qureshi. According to police, the cameraman has been arrested and taken into custody for interrogation.
The IFJ 2019 Killed Report, Roll Call of Deaths and Tragedies found Pakistan was the second deadliest country for journalists in the Asia-Pacific region , with five journalists killed in the year. Memon is the first journalist killed in Pakistan in 2020 and the first for the Asia-Pacific region.
The PFUJ said, "PFUJ strongly condemns the murder of yet another journalist Aziz Memon and demands the Sindh Government to arrest the killer and his facilitators."
IFJ General Secretary, Anthony Bellanger, said: "The IFJ mourns the shocking death of journalist Aziz Memon. Despite every effort to alert authorities to his plight, his calls for help from police were not followed through. The IFJ condemns this senseless murder and urges authorities to conduct an independent investigation into Memon's death and the failures of Sindh's police to protect him."
Written By

IFJ Asia-Pacific
The IFJ represents more than 600,000 journalists in 140 countries.
For further information contact IFJ Asia-Pacific on +61 2 9333 0946
Find the IFJ on Twitter: @ifjasiapacific
Find the IFJ on Facebook: www.facebook.com/IFJAsiaPacific
Comments