Press Statement
Pakistan: Court tells media regulator not to suspend 24 News HD licence
08 Jul, 2020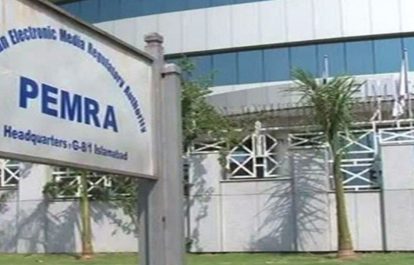 The Lahore High Court directed Pakistan Electronic Media Regulatory Authority (PEMRA) to restore license of private TV channel 24NewsHD on July 7. The International Federation of Journalists (IFJ) and its Pakistan affiliate the Pakistan Federal Union of Journalists (PFUJ) urge PEMRA to allow the Channel 24 News HD to broadcast freely and not to repeat restrictive actions in the future.
 Justice Sajid Mehmood Sethi of the Lahore High Court (LHC) passed on the interim stay order in a petition filed by Central Media Network (Pvt) Limited to undo the suspension of the license. The court also issued notices to the PEMRA, the channel's management and the PFUJ representatives to appear in court on July 8 for a hearing to decide on the petition. The stay order came amid protests by Pakistan Federal Union of Journalists (PFUJ) and 24NewsHD staff. PFUJ announced the protest program against the PEMRA's decision.
 Pakistan-based news channel 24 News HD's license was cancelled by PEMRA on July 3 for "illegal transmission of news and current affairs content". The press release issued by PEMRA states the licence was operating illegally under the name 24NewsHD as the network was registered under Central Media Network Pvt. The regulatory body's notice has directed the channel to revert to its "approved programming content".
 In response to the suspension, PFUJ, employees of 24News in Lahore and Islamabad staged protests against the suspension of channel's licence on June 6 which would result in the loss of over 600 jobs. 24NewsHD's management has termed PEMRA's actions as an attack on freedom of the press and accused the regulator of unilaterally initiating the action without taking the channel's position into account.  According to PFUJ, the channel has recently criticized the Pakistan's government's policies.
The PFUJ said: "The government manhandled the protesting journalists. We strongly condemn it.  PFUJ will continue its country-wide protest against the PEMRA's move. We hope court's order comes in favour of the 24News HD.  We will be continuing our advocacy against such the illegal steps from PEMRA and encouraging our global partners like the IFJ to take an action."
The IFJ said: "The actions of PEMRA in suspending the 24 News channel is an attack on press freedom. Any shutdown will result in the lay-off hundreds of media workers that will not only negatively impact the livelihoods of media workers but also limit the public's right to information during a health crisis. The IFJ urge authorities to avoid any future interference in the free and independent media."
Written By

IFJ Asia-Pacific
The IFJ represents more than 600,000 journalists in 140 countries.
For further information contact IFJ Asia-Pacific on +61 2 9333 0946
Find the IFJ on Twitter: @ifjasiapacific
Find the IFJ on Facebook: www.facebook.com/IFJAsiaPacific
Comments