Press Statement
Pakistan: Murderers at large for the killing of KTN journalist
29 May, 2020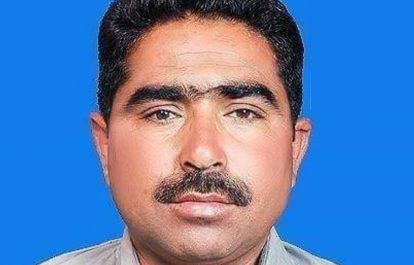 Police registered a case against six suspects, accused of the murder of KTN news journalist, Zulfiqar Ali Mandrani who was shot by unidentified gunmen on May 26 in Jacobabad. The International Federation of Journalists (IFJ) and its affiliate the Pakistan Federal Union of Journalists (PFUJ) demand the immediate arrest and prosecution of Mandrani's killers. 
Senior superintended of police (SSP), Jacobadad, Bashir Ahmed Brohi announced four out of the six accused are at large on May 28, including Akbar Ali, Syed Imam Shah, Gluam Ali and policeman Mumtaz Daio. Currently, only Nazir Daio and Riaz Daio have been arrested, found carrying weapons allegedly used in the murder.
Mandrani's father claims the six men attacked his son near a market place, took him to an empty house and killed him. According to the father, the six accused have a history of threatening his son in retaliation to his news coverage on them.
PFUJ said: "The PFUJ leadership demand the immediate arrest of the killer."
The IFJ said: "The IFJ urges police to continue investigating the murderers and bring Zulfiqar Ali Mandrani's killers to justice."
Written By

IFJ Asia-Pacific
The IFJ represents more than 600,000 journalists in 140 countries.
For further information contact IFJ Asia-Pacific on +61 2 9333 0946
Find the IFJ on Twitter: @ifjasiapacific
Find the IFJ on Facebook: www.facebook.com/IFJAsiaPacific
Comments