Press Statement
Pakistan: New report finds Arshad Sharif killing planned
09 Dec, 2022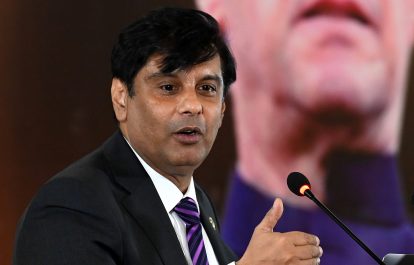 On December 8, an investigative team, consisting of two Intelligence Bureau and Federal Investigation Agency officials, concluded that the October 23 killing of senior journalist Arshad Sharif was a targeted assassination, allegedly involving 'transnational characters'.
The report contains potential explanations of the journalist's exit from Pakistan, including the registration of First Information Reports (FIRs) against Sharif across the country and suggests it was likely for him to have been compelled to leave the United Arab Emirates by local authorities.
The findings implicate Sharif's Kenyan hosts, brothers Waqar and Khurram Ahmed, as potential suspects, citing Waqar's connections to Kenya's National Intelligence Service and international law enforcement agencies, and the provision of inconsistent and illogical testimony from Khurram.
In its analysis, the investigative team also found the testimonies of Kenyan General Service Unit (GSU) officers to feature prominent discrepancies in the events surrounding Sharif's death. The report alleges the present GSU officers were 'instruments' in the conspiracy due to economic or other justifications.
In its analysis of police reports and autopsies, the report confirmed Arshad Sharif had not suffered torture prior to his death, but did suggest the bullet that fatally wounded Sharif had come from close range or inside the car.
On December 6, Pakistan police at Islamabad's Ramna Police Station registered an FIR against Waqar Ahmed, Khurram Ahmed, and Tariq Ahmed Wasi on direction from the Supreme Court, including sections 302 (punishment for murder) and 34 (acts done by several people in furtherance of a common intention) of the Pakistan Penal Code. Karachi Kings CEO Tariq Wasi had previously been identified to investigators as the organiser of Arshad Sharif's Kenyan visa sponsorship. The government had been directed to register an FIR by the Supreme Court by the night of December 6.
Sharif, a former ARY TV reporter and anchor, was shot dead on October 23 at a police checkpoint three hours outside Nairobi. His death has inspired significant action against impunity for crimes against journalists, with IFJ affiliates, the Pakistan Federal Union of Journalists, launching a national campaign against impunity on November 23, and Prime Minister Shehbaz Sharif committing to facilitate the implementation of a Journalists Safety Law on December 6.
The IFJ said: "The ongoing investigations into the killing of Arshad Sharif are an important step in combatting impunity for crimes against journalists and media workers. The IFJ urges the Pakistani authorities to ensure that the investigation continues transparently and swiftly so all perpetrators can be brought to justice."
Written By

IFJ Asia-Pacific
The IFJ represents more than 600,000 journalists in 140 countries.
For further information contact IFJ Asia-Pacific on +61 2 9333 0946
Find the IFJ on Twitter: @ifjasiapacific
Find the IFJ on Facebook: www.facebook.com/IFJAsiaPacific
Comments