Press Statement
Pakistan: PECA ordinance overruled by Islamabad High Court
11 Apr, 2022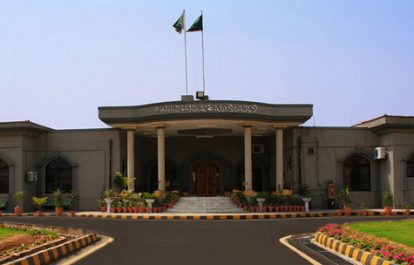 The Islamabad High Court (IHC) has rescinded the Pakistan Electronic Crimes Act (PECA) Amendment Ordinance, which included new regulations to prosecute journalists. The International Federation of Journalists (IFJ) and its Pakistan affiliate, the Pakistan Federal Union of Journalists (PFUJ), welcome the court's decision to overturn the PECA Amendment Ordinance and congratulate Pakistan's media on this historic victory.
On April 8, the PECA Ordinance, originally issued in February 2022, was deemed 'unconstitutional' by the IHC. Justice Athar Minallah, Chief Justice of the IHC, stated that the ordinance breaches Article 19 of the Constitution, which ensures the right to freedom of speech, as well as Articles 9 and 14.
The four-page order stated that free speech, protected under Article 19 of the Constitution, and the right to receive information, protected under Article 19-A of the Constitution, are essential for a society's development, progress, and prosperity, and that their suppression under the PECA ordinance was unconstitutional and contrary to democratic values.
"The criminalisation of defamation, protection of individual reputations through arrest and imprisonment and the resultant chilling effect violates the letter of the Constitution and the invalidity thereof is beyond a reasonable doubt", the ruling stated.
"The Prevention of Electronic Crimes (Amendment) Ordinance, 2022, and promulgation thereof is declared as unconstitutional, invalid beyond reasonable doubt and it is, therefore, struck down", the court added.
The court also ordered the Interior Ministry to investigate the actions of officers from the Federal Investigation Agency's Cyber Crime Wing, which had resulted in widespread abuse of power and significant infringement of individuals' fundamental rights.
A number of journalist associations, including the PFUJ, the Pakistan Broadcasters Association (PBA), the All Pakistan Newspapers Society (APNS), the Council of Pakistan Newspaper Editors (CPNE), the Association of Electronic Media Editors and News Directors (AEMEND) and some senior journalists of the country, had filed a petition to repeal the PECA ordinance through senior Pakistani lawyer, Munir A Malik.
The court's verdict has been widely welcomed by media stakeholders. The AEMEND President Azhar Abbass declared it a major step towards restoring freedom of speech in Pakistan. However, despite welcoming the decision, he maintained that freedom of speech and press freedom must still be greatly improved in Pakistan.
"Much more needs to be done to have complete freedom for journalists and civil society. A free and independent media is essential for sustained democracy and rule of law", Abbass said.
PFUJ President G M Jamali and Secretary General Rana Muhammad Azeem said "PFUJ welcome the decision of Islamabad High Court to strike down Pakistan Electronic Crimes Act (PECA) Amendment Ordinance 2021 and congratulated Pakistan's media fraternity for this great victory."
The IFJ said: "This landmark overturning of the PECA Ordinance is a significant step toward restoring freedom of expression and press in Pakistan. However, there is dire need to increase efforts to ensure that all Pakistani journalists and media workers enjoy unfettered independence. Long-term democracy and the rule of law require a free, independent, and responsible media." 
Written By

IFJ Asia-Pacific
The IFJ represents more than 600,000 journalists in 140 countries.
For further information contact IFJ Asia-Pacific on +61 2 9333 0946
Find the IFJ on Twitter: @ifjasiapacific
Find the IFJ on Facebook: www.facebook.com/IFJAsiaPacific
Comments