Press Statement
Pakistan: Police contradict Aziz Memon post-mortem report
09 Mar, 2020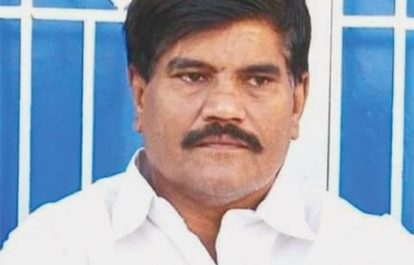 Despite a post-mortem report detailing slain journalist Aziz Memon died from asphyxiation from a wire tied around his neck, Pakistan's police declared on March 4 he died of "natural causes". The International Federation of Journalists (IFJ) and its affiliate Pakistan Federal Union of Journalists (PFUJ) condemn the police response to the murder and call for urgent action to arrest his killers.
On March 4, Additional Inspector General (AIG), Waliullah Dal, briefed the National Assembly's Standing Committee on Interior, insisting Aziz Memon died of "natural causes" and highlighted his hypertension and diabetes as key factors in his death. Two days later, however, Dr Tahseen Hussain and Dr Zahid Hussain Shaikh refuted the inspector's claim, stating their report explicitly stated Memon died from asphyxiation.
The body of the 56-year-old Southern Sindh journalist was recovered on February 16 from a canal near Gaddo Bridge in the Naushahro Feroze district, after locals reported a body floating in the water. He was found with a wire around his neck. Memon, a journalist with Kawish Television Network (KTN) TV and Sindhi-language Daily Kawish, had earlier accused the Pakistan People's Party (PPP), as well as Naushahro Feroze police, of threatening him for unflattering reporting of party chairperson, Bilawal Bhutto-Zardari.
Memon's brother Abdul Hafeez Memon, as well as media, unions and advocates rejected the statement, accusing police of supporting the killer. Memon's brother is reported to have nominated Memon's cameramen in a First Information Report (FIR). The cameraman, who allegedly brought Memon to Rohri Canal was arrested, but criticisms of the investigation continue to swirl with accusations of politicisation of the case.
A Joint Investigation Team (JIT) constituted on request of Memon's brother to probe the real cause of the death was criticised after the appointment of Waliullah Dal as head of the team. Reports stated he was removed from the JIT on March 7 and replaced by AIG Karachi Ghulam Nabi Memon over impartiality concerns.
PFUJ said: "After release of the Final Autopsy Report that says Aziz Memon was strangled to death, there was no hindrance in apprehending the culprits. If the killers were not captured without delay a country-wide movement would be launched".
IFJ General Secretary Anthony Bellanger said: "The post-mortem proves beyond doubt that Aziz was brutally murdered. We reiterate our demand that the authorities take urgent action to arrest the killers and those who ordered his killing. If no action is taken the IFJ stands ready to mobilise global support for the PFUJs call for protests".
Written By

IFJ Asia-Pacific
The IFJ represents more than 600,000 journalists in 140 countries.
For further information contact IFJ Asia-Pacific on +61 2 9333 0946
Find the IFJ on Twitter: @ifjasiapacific
Find the IFJ on Facebook: www.facebook.com/IFJAsiaPacific
Comments