Press Statement
Pakistan: Senior journalist abducted and later released
22 Jul, 2020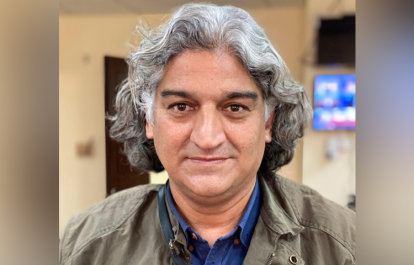 Matiullah Jan, a senior Pakistani journalist who was abducted in broad daylight on July 21 in Islamabad was released late at  night on the same day near Fateh Jang, Punjab. The International Federation of Journalists (IFJ) and its Pakistan affiliate the Pakistan Federal Union of Journalists (PFUJ) express serious concern about the mysterious abduction and urge the Pakistan government to launch an investigation to identify the perpetrators.
Matiullah Jan, a journalist well-known for his critical writing about the military and judicial establishment, was abducted from an Islamabad street on July 21. Unidentified persons  abducted him  for more than 12 hours, releasing him in a deserted area outside the capital. His release followed protests from the media fraternity and Pakistani Prime Minister Imran Khan's rescue order. During the abduction, he was  blindfolded and taken to an unknown place.
According to Jan's wife, Kaneez Sughra, more than five plain clothes people  and others in black uniforms forcibly snatched her husband nearby a school where she teaches, after he had travelled to the school to see his wife.
Jan's abduction came a day before he was to present at Pakistan's top court where he is facing contempt of court case over his tweet critical of Pakistan's judges and military.
Pakistan is one of the most dangerous countries for journalists, with frequent incidents of killing, detainment, attacks, threats, censorship and harassment.
The PFUJ said: "PFUJ strongly condemns the short-term (11 am to 11 pm) kidnapping of senior Pakistani Journalist Matiullah Jan on Tuesday. PFUJ urges concerned authorities to ensure safety of journalists in Pakistan. PFUJ is following up the case."
The IFJ said: "There must be answers to Matiullah Jan mysterious abduction and release. It is the responsibility of the government of the Pakistan to ensure the safety of media workers and end ongoing impunity for crimes against journalists. IFJ urges the Pakistan government to launch independent investigation in to the case, identify the perpetrators and punish the guilty."
Comments