Press Statement
Pakistan: Shots fired outside home of senior journalist
30 Mar, 2023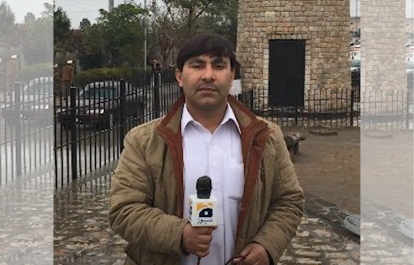 A group of unidentified assailants detonated explosives and shot at the home of senior Pakistani journalist Syed Yasir Shah in Kohat on March 21. The International Federation of Journalists (IFJ) joins its affiliate, the Pakistan Federal Union of Journalists (PFUJ), in condemning the violent attempt at intimidation and calling on authorities to conduct an immediate investigation into the incident.
 On March 21, an unknown group detonated a bomb at the main gate of the house of Syed Yasir Shah, district correspondent for The News International and Geo, before opening fire at the house with automatic weapons. Shortly after the incident, police and security personnel rushed to the scene and began a search operation in the area.
According to The News International, no occupants of the house were harmed, but partial damage to the main gate and the front of the house was reported. Syed Yasir Shah has been working as a reporter with The Jang Group since 2007 and has received threatening calls and letters from the unknown militants several times.
The Counter-Terrorism Department Police registered a case and opened an investigation into the house attack on March 23, with the motive currently unclear. The case was filed under the Anti-Terrorism Act against the currently unknown assailants, with the counterterrorism and intelligence agencies launching an operation to apprehend the perpetrators.
Intimidation against senior journalists is increasingly common in Pakistan. In September 2022, the vehicle of PFUJ Secretary General Rana Muhammad Azeem was struck by an unlicensed vehicle in a targeted attack, while the PFUJ condemned an attack on Kabirwala Pres Club secretary Rao Amjad Nadeem in October 2022.
PFUJ Secretary General, Rana Muhammad Azeem, said: "The Pakistan Federal Union of Journalists strongly condemns the attack on the house of a journalist. The PFUJ demand that police and the government of Khyber Pakhtunkhwa arrest the culprits, put them behind bars and punish them to stop any future incidents."
 The IFJ said: Threats and attacks against journalists are unacceptable, and severely limit freedom of expression. Journalists and media workers should be able to report and conduct their duties without fear of reprisal or violence. The IFJ urges Pakistani authorities to protect journalists in the country and to uphold their international obligations under the Pakistani Constitution regarding media and press freedom."
Written By

IFJ Asia-Pacific
The IFJ represents more than 600,000 journalists in 140 countries.
For further information contact IFJ Asia-Pacific on +61 2 9333 0946
Find the IFJ on Twitter: @ifjasiapacific
Find the IFJ on Facebook: www.facebook.com/IFJAsiaPacific
Comments