Press Statement
Pakistan: Two journalists killed within a week
02 Jun, 2020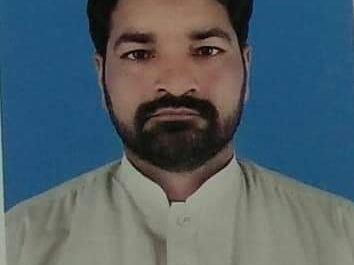 Rao Ghulam Murtaza, a journalist affiliated with Daily Jahan-e-Pakistan was shot dead by robbers in broad daylight in Jodhpur in the Punjab province on June 1. The International Federation of Journalists (IFJ) and its Pakistan affiliate the Pakistan Federal Union of Journalists (PFUJ) condemn the murder and urge the Pakistan government to bring the killers to justice.
 The journalist was shot when travelling on the Sry Sidhu road in Jodhpur near his home. According to PFUJ, unknown robbers at first stole his mobile phone and cash of PKP 100,000 (USD 615) and shot the journalist's leg when journalist resisted. Mustafa died on the spot due to excessive blood loss before the rescue team reached him. The robbers fled the scene following the incident.
 This is the fourth murder of the journalists in Pakistan in 2020. On May 26, Zulfiqar Ali Mandrani, a senior journalist with the Sindhi newspaper Daily Koshish was shot dead in Jacobabad, Javed Khan, the bureau chief of the Ausaf newspaper, was killed on February 25.  On February 16, Aziz Memon, a journalist with Daily Kawish and Sindhi TV Channel KTN News, was found dead in an irrigation canal in southern Sindh with a wire wrapped around his neck.
PFUJ said: "Murtaza is third journalist murdered within a month. The killing is directly associated with the increased impunity of crimes against journalist. This would not happen if the authorities had properly investigated and persecuted previous murders. We urge the government of Pakistan to take serious action against the killing and put the killers behind bars."
IFJ General Secretary Anthony Bellanger said: "The brazen attack on a journalist in broad daylight indicates the deteriorating security situation and increased impunity relating to crimes against journalist in Pakistan. IFJ condemns the shocking killing, extends heartfelt condolences to the families and friends of the deceased journalist and urges the Pakistan government to investigate the case."
Written By

IFJ Asia-Pacific
The IFJ represents more than 600,000 journalists in 140 countries.
For further information contact IFJ Asia-Pacific on +61 2 9333 0946
Find the IFJ on Twitter: @ifjasiapacific
Find the IFJ on Facebook: www.facebook.com/IFJAsiaPacific
Comments