Press Statement
Pakistani journalist abducted from his home
05 Apr, 2019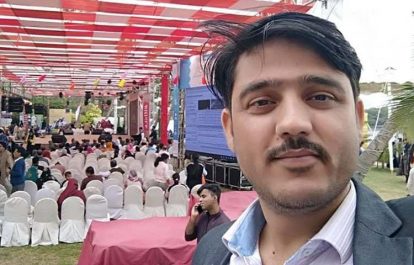 Pakistan journalist with Daily Jang newspaper is missing after he was abducted from his home in Karachi in the early hours of March 30, 2019. The International Federation of Journalists (IFJ) has raised serious concerns about the disappearance of Matloon Husain Mosavi and demand an investigation.
According to reports, Matloob Husain Mosavi, a reporter with Daily Jang newspaper, was abducted by two dozen people from his home in Karachi on March 30. Masked men climbed walls to gain access to the home and locked the rest of Matloob's family in a room and then abducted Matloob. The men arrived in several vehicles, including 3 police vehicles.
Matloob's family has reported his abduction to police.
The Karachi Union of Journalists (KUJ) have demanded that the government take immediate notice of this incident and take action to ensure Hussain's immediate safe return.
The IFJ said: "Threats of violence against journalists continue to rise in Pakistan. These incidents show that the authorities have failed with their efforts to protect and guarantee the safety of journalists, including Matloob Husain. The IFJ demands urgent action from the Pakistan authorities to find and return Matloob Husain safely to his family."
Written By

IFJ Asia-Pacific
The IFJ represents more than 600,000 journalists in 140 countries.
For further information contact IFJ Asia-Pacific on +61 2 9333 0946
Find the IFJ on Twitter: @ifjasiapacific
Find the IFJ on Facebook: www.facebook.com/IFJAsiaPacific
Comments