Press Statement
Pakistani journalist arrested over social media posts
12 Feb, 2019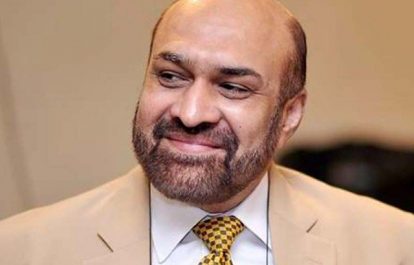 Pakistani journalist, Rizawn Razi was arrested on Saturday, February 9, in Lahore, Pakistan over a series of social media posts. The International Federation of Journalists (IFJ) and the Pakistan Federal Union of Journalists (PFUJ) strongly criticise the arrest and detention of Razi and demand his immediate release.
According to reports, Razi a TV anchor for Din News, an Urdu-language news station, was detained and arrested in his home in Lahore on Saturday. He was arrested by the Cyber Crime Wing of Federal Investigation Agency (FIA) for allegedly posting defamatory and obnoxious content on social media. According to the arrest warrant FIA found substantial evidence that Twitter account namely @RaziDada was associated with Rizwan Ur Rehman Razi.
PFUJ and the Lahore Press Club staged a joint protest and said that the arrest was a blatant attack on freedom of expression and speech, and demanded Razi's immediate release.
The IFJ said: "The arrest of Rizawn Razi over social media posts raises serious concerns about freedom of speech in the online space. Pakistan needs to ensure that freedom of expression is guaranteed to ensure that free speech can flourish."
Written By

IFJ Asia-Pacific
The IFJ represents more than 600,000 journalists in 140 countries.
For further information contact IFJ Asia-Pacific on +61 2 9333 0946
Find the IFJ on Twitter: @ifjasiapacific
Find the IFJ on Facebook: www.facebook.com/IFJAsiaPacific
Comments