Press Statement
Pakistani Journalist Missing in Afghanistan
06 May, 2014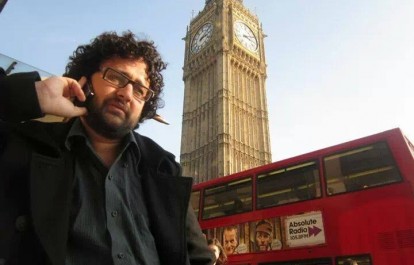 The International Federation of Journalists (IFJ) joins the Pakistan Federal Union of Journalists (PFUJ) in demanding the Pakistani and Afghan governments ensure the safe return of a Pakistani TV journalist missing in Afghanistan for three weeks.
Faizullah Khan, a reporter from ARY News TV based in Karachi, went missing in Afghanistan after he travelled to the north-western tribal areas of Afghanistan to interview Taliban leaders. He lost contact with his office shortly after the interview. According to reports, he is suspected of being detained by a state agency in Afghanistan.
The PFUJ said in a statement:"Wethat the Pakistan government to use diplomatic channels with Afghanistan to make every effort to recover the missing journalist as soon as possible."
The IFJ urges the Afghanistan and Pakistan government to act urgently to ensure the safe return of the journalist and to respect the rights of the journalists in gathering information.
The case of Faizullah Khan highlights the problems that journalists face in the region. Both Pakistan and Afghanistan are very dangerous regions for journalists, who are forced to operate in poor safety and security situations in states where impunity for attacks on journalists is rampant.
The IFJ urges journalists operating in the region to remain extra vigilant about the possible dangers especially when traveling to far-flung areas.
Written By

IFJ Asia-Pacific
The IFJ represents more than 600,000 journalists in 140 countries.
For further information contact IFJ Asia-Pacific on +61 2 9333 0946
Find the IFJ on Twitter: @ifjasiapacific
Find the IFJ on Facebook: www.facebook.com/IFJAsiaPacific
Comments