Press Statement
Philippe Leruth is the new IFJ President
10 Jun, 2016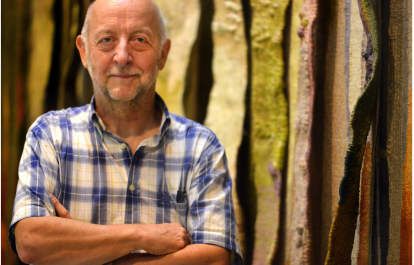 Delegates of the International Federation of Journalists (IFJ) meeting at the 29th World Congress in Angers elected Philippe Leruth, member of the Belgian Association générale des Journalistes Professionnels de Belgique (AGJPB) as president of their organization, on 9 June.
Journalist at the daily newspaper L'Avenir, Philippe Leruth was vice-president of the European Federation of Journalists (EFJ), the European group of the IFJ, from 2004 to 2013, and AGJPB president from 1995 to 2005. He is taking over from departing British President, Jim Boumelha, who headed the IFJ from 2007 to 2016.
"The first challenge I will have to restore is IFJ unity" said the newly elected president. "I wish to restore the solidarity links within the IFJ. My second challenge is to reinforce the financial situation of the IFJ".
IFJ delegates also elected Moroccan Younes M'Jahed as senior vice-president, and Jim Boumelha as honorary treasurer. Elections are ongoing today (June 10) for vice-president and advisors' positions.
The IFJ Congress is organized from 7 to 10 June at the Center of Congress in the French city of Angers. It has enabled delegates to discuss a variety of topics including youth in the media and in the unions, journalists' safety across the world, changes affecting the profession, repressive laws adopted throughout the world and unions' role in the fight for press freedom.
Visit the IFJ Congress´page here.
Written By

IFJ Asia-Pacific
The IFJ represents more than 600,000 journalists in 140 countries.
For further information contact IFJ Asia-Pacific on +61 2 9333 0946
Find the IFJ on Twitter: @ifjasiapacific
Find the IFJ on Facebook: www.facebook.com/IFJAsiaPacific
Comments