Press Statement
Police complaint filed over investigative report in India
09 Jan, 2018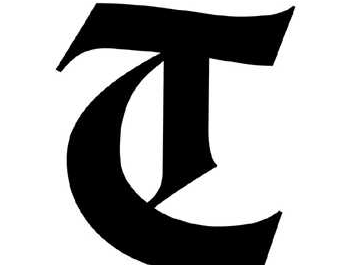 The International Federation of Journalists (IFJ) joins its affiliate the Indian Journalists Union (IJU) in condemning the registration of a police case by the Unique Identification Authority of India (UIDAI) against The Tribune daily and its reporter Rachna Khaira over an investigative story on January 7. The IFJ demands immediate withdrawal of the First Information Report (FIR) against the media and the journalist.
The FIR was lodged by a deputy director of the UIDAI with the Delhi Police Crime Branch cyber cell naming Khaira as well as sources quoted in the news published on January 3 exposing the breach of the database of the national identity card Aadhar containing personal information of citizens, for a fee. In the FIR, the UIDAI has accused the newspaper and media of cheating by impersonation, forgery, using forged documents and IT-related offenses.
The UIDAI claimed in the FIR that "persons have unauthorisedly accessed the Aadhaar ecosystem in connivance of the criminal conspiracy… The act of the aforesaid involved persons is in violation of [various sections of law]… Hence, an FIR needs to be filed at the cyber cell for the said violation." This is the fourth time that the UIDAI has filed a police case against critical reports exposing its weaknesses in data protection, rather than investigating such breaches.
The Tribune's editor-in-chief Harish Khare in a statement said: "Our stories were in the nature of legitimate journalistic exercise… in the best traditions of the responsible journalism. Our story was in the response of very genius concern of the citizens on a matter of great public interest."
The IJU in a statement said: "The FIR against the newspaper, the reporter and her sources is a huge cover up of the corruption and inefficiency in the UIDAI and amounts to shooting the messenger. It is a direct attack on the freedom of the press."
The Patiala Media Club, the Press Club of India, the Indian Women's Press Corps, the Press Association, the Editors Guild of India, the Mumbai Press Club and the Network of Women in Media, India have all condemned the registration of the police case, calling it an attempt to silence critical media.
The IFJ said: "The registration of police case against a media, a journalist and source of a news of public interest against all norms of press freedom. The case filed by the UIDAI against The Tribune and its reporter is an attempt to silence the media and harass them from writing critically. The IFJ urges the Indian government to act urgently to withdraw the case and ensure that agencies such as the UIDAI are not further involved in such acts."
Written By

IFJ Asia-Pacific
The IFJ represents more than 600,000 journalists in 140 countries.
For further information contact IFJ Asia-Pacific on +61 2 9333 0946
Find the IFJ on Twitter: @ifjasiapacific
Find the IFJ on Facebook: www.facebook.com/IFJAsiaPacific
Comments