Press Statement
Response shown by the GMOA to the media is anti-democratic – Free Media Movement
13 Aug, 2018
The FMM condemns the threatening response shown by the President of the Government Medical Officers Association (GMOA) , to the Sunday Observer Journalist who contacted him to get the views of the Association, to write a feature article about their token strike, held on 3rd  August 2018 and FMM believes this reported incident is anti-democratic.    
According to the facts reported, this "Sunday Observer" Journalist had contacted the President of the GMOA Dr. Anuruddha Padeniya, to obtain the views of the GMOA to write an article to fulfill his professional responsibility.
Although the GMOA had the right to respond according to their views, it is hard to believe that the Leadership of a responsible professional body could threaten the respective Journalist. It is sad to note although the GMOA could struggle democratically for their rights, similar to any other professional body, they are insensitive to media freedom, which is an equal democratic right.
According to the Sunday Observer, Dr. Padeniya has prepared a list of traitor Journalists. We believe this is an important fact to concentrate. Although ethically Journalists could be judged according to their practice, if a certain Journalist is named as a Traitor, we believe it is taking an effort to threatened the media.
During the past, lists of Journalists who were believed to be in the opposition, were prepared, they were pressurized, assaulted and killed and later these actions were tried to be justified. These actions which are carried to frighten the Journalists are throughly condemned by the FMM.  
       
FMM emphasizes that the GMOA could have any opinion, could make any statement and struggle for their rights but media and other Sri Lankan community also have the same rights. As such they should remember about others' rights and practice democratically.   
Written By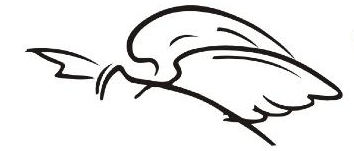 Free Media Movement
Free Media Movement c/o SLPI, No 96, Kirula Road Colombo 05, Sri Lanka Telephone: +94 777 394 959 Fax: +94 11 257 3279
Comments