Press Statement
Right to Information legislation approved by Sri Lanka Parliament
05 Jul, 2016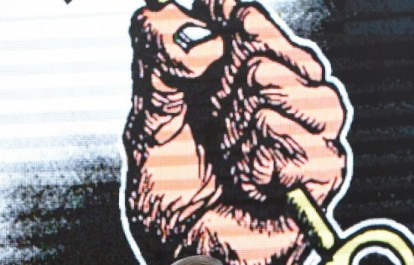 The International Federation of Journalists (IFJ) joins its affiliates the Free Media Movement (FMM) and the Sri Lanka Working Journalists Association (SLWJA) in welcoming the Right to Information (RTI) bill in Sri Lanka, which was approved unanimously by the Parliament on June 24. The IFJ applauds the continued work of the Sri Lankan government to guarantee press freedom.
On Friday, June 24, the Right to Information (RTI) bill was passed by the Sri Lanka Parliament, after the second reading of the bill which started on June 23. The bill was first introduced to the Parliament by the Minister of Parliamentary Reform and Mass Media, Gayantha Karunathilaka, in March 24, 2016. The implementation of the Act will be the responsibility of the Ministry of Mass Media, which includes establishing a Right to Information Commission to directly oversee the functions of the bill. The bill includes provisions on the public's right to know, assures access to information from government, public and local entities as well as information held by organizations who receive significant funding from the government.
President Sirisena will appoint the five officers to the RTI Commission, with several seats designated as being reserved for members of civil society and media representatives. The Commission will be in charge of handling the release of information, while the bill urges each public authority and body to appoint an information officer to meet possible and future requests for information. The bill also removes restrictions from the release of information that is at least 10 years old.
IFJ affiliates, FMM and SLWJA, have long campaigned for the introduction of RTI legislation and had been partners in drafting the first Freedom of Information Bill in 2003/4. The earlier draft was approved by the Cabinet but was not enacted due to dissolution of Parliament. It was later introduced as a Private Member's Motion by Member of Parliament Karu Jayasuriya in 2010 but the motion to debate the Bill itself was defeated.Sri Lanka now becomes the 108th country in the world to enact the RTI legislation.
The FMM Convener, Seetha Ranjanee, said: "Finally, the long campaign to get the RTI act is now successful. The FMM demanded a RTI act from the very beginning conducting advocacy and activities with government and the public. The FMM also conducted a month-long digital campaign to advocate for it and participated in the drafting and consultation process of the legislation."
The Sri Lanka Press Institute (SLPI), which comprises of FMM, SLWJA, the Newspaper Society of Sri Lanka and the Editors' Guild of Sri Lanka, said: "The passing of this long delayed Bill secures an essential right for Sri Lankan citizens. Regardless of the passing of the RTI Bill, we face a most difficult task in challenging a long entrenched culture of official secrecy in the country. It is therefore hoped that ensuring the effective implementation of RTI will be a truly national effort pursued passionately in the interests of improved governance and political accountability in Sri Lanka."
Philippe Leruth, IFJ President, said: "We welcome the passing of the legislation and congratulate our affiliates and the media community, who campaigned long and hard for this important piece of legislation. The right to information is a fundamental human right and passing this legislation represents an important democratic step for Sri Lanka. The IFJ has continued to support FMM and SLWJA in campaigns to introduce an RTI bill, voicing these concerns during missions to Sri Lanka in March and May in 2015."
Written By

Sri Lanka Working Journalists Association
Sri Lanka Working Journalists Association 276/3 Pradeepa Mawathe Maligawathe Colombo 10, Sri Lanka Telephone: +94 1 429 248 Fax: +94 1 429 240
Comments