Press Statement
Round-table meeting in Bangladesh to mark WPFD
04 May, 2016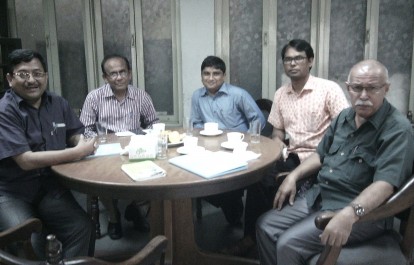 The Bangladesh Manobadhikar Sambadik Forum (BMSF) organized Round-Table meeting on World Press Freedom Day 2016 at National Press Club, Dhaka, Bangladesh on call of the IFJ.
The participants of the meeting discuss on Access to Information and Fundamental Freedoms and This is yours Rights.
The meeting was moderated by BMSF Secretary General and Senior Journalist Mr. Khairuzzaman Kamal.
RSF Bangladesh Representative and Senior Journalist Mr. Saleem Samad, Journalist Ahmed Ullah, Journalist Jahangir Alam, Journalist Mojibur Rahman Chowdhury, Journalist Swopan K Kundu and Journalist Abu Fattah were speakers.
Journalists leaders said that access to Information is a fundamental rights, specially Media have every rights to access to information for good governance & transparency issues.
Comments