Press Statement
SAMSN, IFJ demand concrete action to end toxic impunity in South Asia
02 Nov, 2016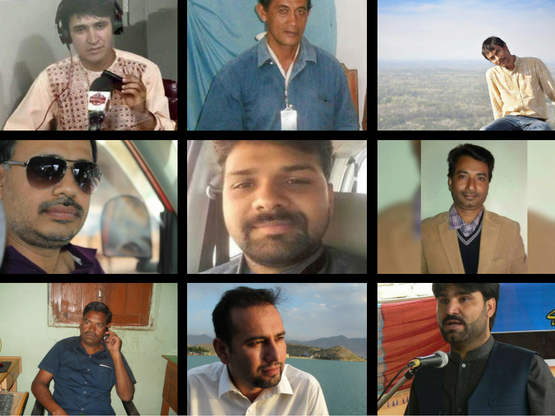 The South Asia Media Solidarity Network (SAMSN), together with the International Federation of Journalists (IFJ), today issued a stern call to governments in the region to make greater efforts to address toxic levels of impunity that continue to blight journalism and the safety of media workers across South Asia. The region is viewed as serial offender on failing to secure justice for crimes against media workers.
Marking the UN International Day to End Impunity for Crimes Against Journalists, the IFJ has put the spotlight on India as Pakistan as key countries of concern in its global campaign along with two other key international impunity hotspots Yemen and Mexico.
"Both India and Pakistan and their respective governments have overwhelmingly failed to deliver justice for journalists killed, threated or injured as a result of their work," SAMSN said. "The impact of government and state failures to address these attacks has been the subsequent creation of a climate of lawlessness, violence and impunity for media attacks that only emboldens perpetrators and ensures further targeted killings."
South Asia is considered the deadliest region in the world for journalists. In 2015, 27 journalists lost their lives in the line of duty. Already in 2016, another 22 have been killed, according to the IFJ's killed journalist list.
Pakistan has long been among the most dangerous countries in the world for journalists. Since 2005, 102 journalists and media workers have lost their lives and the situation has only intensified since 2010  with 73 journalists and media workers killed in that period alone: accounting for one almost every month. Armed insurgency and sectarian violence are a leading cause for deaths but many other cases raise suspicion to the involvement of state institutions.
Sadly, Pakistan has so far recorded only three convictions in its long list of journalist murders. In March 16, 2016, a court in Khyber Pakhtunkhwa sentenced the killer of Jang Group journalist Ayub Khattak, killed in 2013 to life imprisonment. Khyber Pakhtunkhwa and the Federally Administered Tribal Areas (FATA) have 28 cases of journalist murders. The Khattak case was the only one to secure an arrest.
India, though the largest democracy in the world with a robust judiciary and vibrant, independent media, has a dismal record of punishing the murderers of journalists. It has experienced a downward slide on press freedom ranks with a spike in violence, killings and suspicious deaths of journalists since 2013.
"With 95 murders since 1990, 73 of which have been since 2005, and no justice in most of the cases, impunity is rife in India," said SAMSN. "Authorities rarely investigate threats, and almost never provide adequate security. The situation has deteriorated since 2013, with killings, intimidation, harassment and sexual violence against journalists going unpunished."
IFJ affiliates in India, the Indian Journalists Union (IJU) and the National Union of Journalists (NUJI), have been actively demanding a separate law for the protection of journalists and speedy prosecution in cases of murders.
The South Asia Media Solidarity Network (SAMSN) said: "The high rate of crimes against journalists and the apathy of the state authorities to investigate and prosecute them is unacceptable and a matter of grave concerns for all SAMSN partners across the region. We demand our governments fulfill their duty to protect journalists. It is long past time for words, we need action in our region."
The IFJ Asia Pacific, in coordination with its affiliates and SAMSN partners, is also launching the annual three-week End Impunity Campaign to advocate for justice for journalists and actions on attacks against media workers. The campaign launches today and will run until November 23, the 7th anniversary of the Ampatuan Massacre in the Philippines.
IFJ President Philippe Leruth said: "The abysmal rate of investigations and prosecutions of violence in journalism has entrenched impunity which fuels the current blood bath. Until the clamour of governments' representatives in the UN meeting halls during the adoption of resolutions by states to protect journalist finds echo through real action on the ground, the situation is unlikely to improve."
Anthony Bellanger, IFJ General Secretary, added: "These levels of violence are unacceptable and governments have to face up to their responsibilities and take drastic action against those who attack journalists. The IFJ remains committed to lifting the shadow of violence over journalism and work out the best ways to engage governments on enforcing the rule of law to provide greater media protection."
For more details on the End Impunity campaign in South Asia, please visit SAMSN Digital Hub and read more on the IFJ global campaign here and IFJ Asia Pacific campaign here.
Photo: Some of the journalists who have been killed in the Asia Pacific region in 2016.
Left-Right; Top-Bottom: Yaqub Sharafat (Afghanistan); Elvis Ordaniza (Philippines);  Xulhaz Mannan (Bangladesh); Khurram Zaki (Pakistan); Tarun Mishra (India); Rajdeo Ranjan (India); Indradev Yadav (India); Zabihullah Tamanna (Afghanistan) (credit: AFP/PARWIZ SABAWOON); Mehboob Shah Afridi (Pakistan)
Written By

IFJ Asia-Pacific
The IFJ represents more than 600,000 journalists in 140 countries.
For further information contact IFJ Asia-Pacific on +61 2 9333 0946
Find the IFJ on Twitter: @ifjasiapacific
Find the IFJ on Facebook: www.facebook.com/IFJAsiaPacific
Comments