Press Statement
SAMSN: Indian journalists among targets of WhatsApp hack
15 Nov, 2019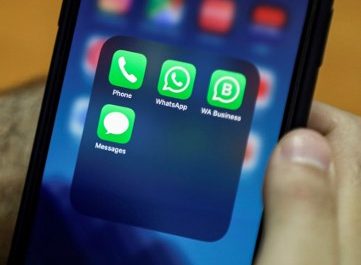 Israeli spyware Pegasus, suspected to be behind the hacking of WhatsApp worldwide, is found to have targeted Indian journalists, human rights activists and academics. The International Federation of Journalists (IFJ) and its South Asia affiliates represented by the South Asia Media Solidarity Network (SAMSN) condemn the privacy breach  and raise concerns for the safety of those affected.
An investigation by Facebook and Citizen Lab found that over 1,400 individuals, including journalists from India were targets of Spyware, owned by an Israeli company called the NSO Group. According to The Telegraph, targeted people in India said that governments are known to buy the spyware for surveillance.
Pegasus was  said to be  exploiting WhatsApp's video calling system by installing spyware via missed calls. During the general election in India in 2019, at least 20 people, including journalists, were victims of NSO group's spyware. The Indian government has denied buying any spyware from the NSO group.
Members of SAMSN hold that the NSO group's action seriously compromises the digital safety, security and privacy of journalists around the globe.
SAMSN members said: "The attempt to spy on journalists, academics and activists is against the right to privacy and safety. National governments need to pay serious attention to address the issue".
The IFJ said: "We urge the Indian government to take legal action to resolve these issues and ensure its citizens' right to privacy and safety are upheld. Further, the IFJ suggests national governments note the potential damage Pegasus spyware may cause, and take the necessary precautions to ensure their commitment to press freedom".
Written By

IFJ Asia-Pacific
The IFJ represents more than 600,000 journalists in 140 countries.
For further information contact IFJ Asia-Pacific on +61 2 9333 0946
Find the IFJ on Twitter: @ifjasiapacific
Find the IFJ on Facebook: www.facebook.com/IFJAsiaPacific
Comments